Building a new chip manufacturing plant is expensive, usually costing between $10 billion and $15 billion. GlobalFoundries has now opted out of building a cutting edge fabrication plant for 7-nanometer chips, indicating it plans to focus its attention on older 12-nanometer and 14-nanometer factories, which would require less investment. Advanced Micro Devices (AMD) said it would switch from GlobalFoundries to Taiwan Semiconductor (TSMC) for its latest chips. With the GlobalFoundries move, only TSMC, Intel and Samsung are left to build the new 7-nanometer factories.
VentureBeat reports that, according to Linley Group analyst Linley Gwennap, "AMD really had no choice but to switch." The chip industry for decades was "the metronome of Moore's law," which refers to Intel chair emeritus Gordon Moore's 1965 prediction that the number of transistors on a chip will double every year. But Moore also, "believed that we would hit an economic barrier to Moore's law before we hit a technological one."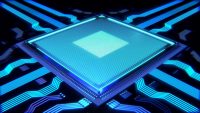 Now, however, we may also be hitting a technological barrier, says VB, pointing to the fact that Intel has delayed mass production of its 10-nanometer chips (equivalent of 7-nanometer ones) as "engineers run into the laws of physics and the behavior of individual atoms in less than razor-thin manufacturing layers."
In the 1950s/1960s, Silicon Valley chipmakers made their own, offshoring the assembly of wafers into individual chips to countries with lower labor costs. Each chip made more revenue as greater manufacturing costs paired with greater throughput. But finding the capital to build chip factories became more difficult, leading to contract manufacturers who took companies' designs and built them in factories such as TSMC, which was founded in 1987.
"It's perhaps no wonder that TSMC's market value exceeded Intel's for the first time in March 2017." Intel's current market value is $223 billion, and TSMC's is $211 billion.
Elsewhere, VB reports that, "Intel is launching a new batch of 8th Gen Intel Core processors, fueling new line-ups of fanless laptops with at least 16 hours of battery life." The U-series (codenamed Whiskey Lake) and Y-series (Amber Lake) are "designed for thin-and-light laptops and laptop-tablet combos, or 2-in-1 laptops … [and] have twice the performance of a five-year-old laptop," with "faster connectivity, longer battery life, and improved processing for voice services such as Amazon Alexa."
According to Intel, the new processors will "boost Wi-Fi connectivity speeds up to 12 times with integrated Gigabit Wi-Fi in thin-and-light laptops for the first time." Consumers, it continued, should "be able to download a favorite TV show or movie in under a minute … [and] also create, edit, and share 4K 360 videos about 6.5 times faster than before" as well as stream or play games.
"Intel's new notebook parts are more of an evolution than a revolution compared the prior generation of mobile processors, but for the people who will be buying new notebooks who likely have a four- to five-year-old notebook, this is a bigger deal," said Moor Insights & Strategy analyst Patrick Moorhead.