European regulators yesterday fined tech giant Google 1.5 billion euros (about $1.7 billion U.S.) for violating antitrust rules in the online ad market. This marks the European Union's third fine against Google since 2017. As part of its larger efforts to better regulate global technology powerhouses, EU authorities took action based on their contention that Google has been imposing unfair terms on those companies in Europe that use the Google search feature on their websites. In the U.S., regulators are also taking a closer look at business models and mergers involving big tech companies.
"Europe's regulatory approach was once criticized as unfairly targeting technology companies from the United States, but is now viewed as a potential global model as governments question the influence of Silicon Valley," reports The New York Times. "Europe is at the forefront of a broad debate about the role of tech platforms like Apple, Amazon, Facebook and Google, and whether their size and power hurts competition."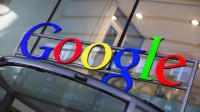 Yesterday, ETCentric reported that the FTC's new Technology Task Force plans to examine tech-related matters including prospective and consummated tech mergers. And last week we reported that Senator Elizabeth Warren (D-Massachusetts) proposed to break up tech companies that generate more than $25 billion in online revenue. She believes that tech companies including Amazon, Facebook and Google have become too big and too powerful, squashing small businesses and innovation.
"This week," notes NYT, "Representative David Cicilline, Democrat of Rhode Island and chairman of the House subcommittee on antitrust, commercial and administrative law, called for a federal investigation of Facebook."
"Google has cemented its dominance in online search adverts and shielded itself from competitive pressure by imposing anti-competitive contractual restrictions on third-party websites," said Margrethe Vestager, the European commissioner for competition. "This is illegal under EU antitrust rules."
"We've already made a wide range of changes to our products to address the Commission's concerns," explained Kent Walker, senior vice president for global affairs at Google. "Over the next few months, we'll be making further updates to give more visibility to rivals in Europe."
European regulators previously fined Google for using its Android operating system to undercut mobile rivals, and favoring its own shopping services in search results. "On Wednesday, European officials said Google had unfairly required websites that used its search bar to feature ads from Google's advertising services over those of rivals," adds NYT. "Google has said it stopped the practice starting in 2016."
Yesterday, The Wall Street Journal reported that Google was introducing concessions ahead of the new EU antitrust decision.
Google said "that it would begin offering the choice of search engines and browsers to all new and existing Android users in Europe in coming months," notes WSJ, as part of the company's "compliance with a 2018 EU decision that found Google had abused the dominance of Android to strong-arm phone makers into installing its eponymous search engine and Chrome web browser on mobile phones."
Google also explained "that it recently started testing a new format for product ads it shows atop search results that is aimed at sending more traffic to the websites of rival shopping-comparison services."