A report from market research firm ETR revealed Amazon and Microsoft as dominant in the enterprise information-technology market due to their early start in cloud computing. Over 800 chief information officers and high-level corporate executives ranked more than half of the top 30 products and services as those from the two tech giants. Those products included artificial intelligence, cloud infrastructure and software, data analytics, and robotic process automation as well as "other emerging digital tools."
The Wall Street Journal reports that Thomas DelVecchio, founder/chief executive officer of ETR's parent company Aptiviti, said "the results show how both Amazon and Microsoft benefited from getting a head start in the cloud market." As the two biggest vendors of public cloud services, the companies are "generating nearly $50 billion a year in combined revenue, an amount that is expected to double by the end of 2020."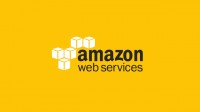 "But it's not just that AWS and Azure got to cloud faster," said DelVecchio. "They've also continually expanded and offered more and more, so that users could find everything they need right there." He added that CIOs are drawn to the two companies for their one-stop shop strategy.
According to International Data Corp., "Amazon last year spent more than $13.6 billion on technology, making it the biggest corporate IT spender in the world, much of it going into servers and other data-center infrastructure aimed at building cloud services to sell to corporate customers," and Microsoft is No. 5, having invested $9.2 billion in corporate IT in 2018.
WSJ notes that, "competition among all enterprise IT providers is fueling an upturn in industry mergers and acquisitions," adding that, "Amazon and Microsoft closed dozens of M&A deals worth billions of dollars in 2018." Gartner vice president/distinguished analyst David Mitchell Smith said that industry consolidation is "likely to continue in the years ahead, especially if the economy weakens."
Not everyone is sanguine over the one-stop shopping paradigm. At eBay company StubHub, CIO Marty Boos expressed his concern that "buying more IT products and services from the same provider can lead to vendor lock-in." "I don't want to work with a hundred vendors, but I am very comfortable with 10 to 15 who can help us innovate and solve business problems," he said.
But Smith pointed out that, although Boos' determination to shop around is shared by numerous CIOs, "they don't always act that way" because it's "far easier to get as many tools as you can in the same place."