At the London Hotel in West Hollywood, the Entertainment Technology Center @ USC unveiled "The Suitcase," a 20-minute film that serves as a proof of concept for production in the cloud. "We wanted to examine how we create a common framework for all the different resources you're dealing with in the IT environment," said ETC Project Cloud senior project lead Erik Weaver. "This short film was a way to bring those things together — including an end-to-end HDR color workflow and metadata — and test them out."
"The Suitcase," about a Logan Airport baggage handler who comes across one of the suitcases of a 9/11 hijacker, was inspired by a news item that director Abi Corbin read, and then brought to Weaver. "We started to develop the story, which started as the marriage of creativity and technology," she said.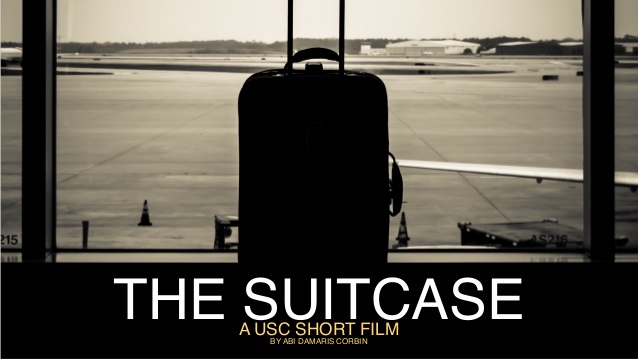 "The Suitcase" cloud architect Joshua Kolben described what the team hoped to learn from the test production. "The premise is that cloud production works the same way movie production has worked thus far," he explained. "But for heavy lifting with computers, cloud offers an ability to do that based on usage. The idea with 'The Suitcase' was to test if that was true, whether we could create a technological pipeline that provides benefits to the production without negative impact that is also relatively invisible in the production process."
He also described the universal identification system. "On set, Technicolor was able to ID all the footage and sound files coming off the camera, and transcode targets," he said. "By capturing all those IDs at that moment, at every point down stream we've been able to go back to that record and find all the other associated assets."
At the core of production's cloud infrastructure is the Cinema Content Creation Cloud, or C4, an open source framework for using remote resources. "A whole team working on it at ETC developed it in response to what we learned about the cloud since 2008," Kolben said. "The C4 framework is a mechanism by which we can leverage the cloud and enjoy its benefits, without running into engineering problems when the storage isn't local."
Other criteria tested during the production of "The Suitcase" included collaboration and metadata tasks. ContentBridge COO Doug Reinart addressed the topic of data workflow and interconnected architecture with regard to distribution of film/TV content, to outlets including Amazon, Hulu, iTunes and broadcasters.
Kaki Ettinger from the Disney ABC TV Group R&D team described the test case on metadata. "Creatives are rightfully not incentivized to create structured data as part of their production," she said. "Their goal is to create great stories. One of the things we learned is that you have to ask for the final pull of data when it's become authoritative."
Matt Turner of the database company MarkLogic touched on smart content, a semantic model that matches metadata and content, to very quickly create an application, which he did for "The Suitcase."
Topics:
ABC
,
Abi Corbin
,
Amazon
,
Broadcasters
,
C4
,
Cinema Content Creation Cloud
,
Cloud
,
ContentBridge
,
Disney
,
Doug Reinart
,
Erik Weaver
,
ETC@USC
,
HDR
,
Hollywood
,
Hulu
,
iTunes
,
Joshua Kolben
,
Kaki Ettinger
,
MarkLogic
,
Matt Turner
,
Metadata
,
Movies
,
Production
,
Project Cloud
,
Technicolor
,
The Suitcase
,
TV Shows
,
Universal ID
,
Video