Twitter's acquisition of the rights for "Thursday Night Football" shows that a social media platform can compete with traditional broadcasters for the highest value of all TV rights deals. Although it's not clear whether the deal indicates that more non-traditional deals are in the offing, one thing is certain: because sports organizations want viewers to be able access their events on any device at any time, they lead other content owners in figuring out what the new viewing ecosystem might look like.
TechCrunch reports Nielsen's findings that 95 percent of total sports program viewing happens in real-time. "The TV Everywhere restrictions that come with the U.S.' patchwork cable ecosystem don't make for a compelling proposition — certainly not for mobile audiences," which means players like Twitter might progress further, faster towards this goal.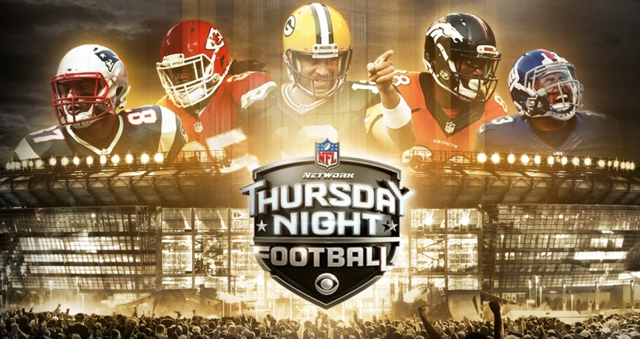 Last year, the NFL made a deal with Yahoo to screen a single game, which garnered 15.2 million viewers and 33.6 video streams, an encouraging test case that no doubt led to the Twitter deal.
"Thursday Night Football," however, will continue its CBS and NBC broadcasts, marking the new age of "hybrid deals." TechCrunch warns not to "expect Twitter's 10 NFL showings to be a template for a mass conversion of premium sporting rights."
Although some wonder if a big tech company might snap up English Premier League (EPL) soccer, "the comparison is apples to oranges," because the NFL is still building its brand outside the U.S. Seen in that light, Twitter is a good way for the NFL to find a new global audience. The EPL, by comparison, is so popular that Sky and BT had a bidding war for three-year live rights in the U.K, and "global broadcasting rights are coveted."
Sports that rely on free over-the-air broadcasts will be "first to go all-in with online networks," predicts TechCrunch. "For others, online carriage will come, first, as a dual deal — alongside traditional TV broadcasts," and only as rights deals come to the end of their terms, enabling sports organizations to reassess their future plans. If TV networks can't fulfill fans' desires for "live footage, plus all the pre-match and touchline action, just as they want it," then Silicon Valley will pick up the slack.
Topics:
Broadcasters
,
BT
,
CBS
,
English Premiere League
,
EPL
,
Football
,
Internet
,
Licensing
,
Live Sports
,
Live TV
,
Mobile
,
NBC
,
NFL
,
Nielsen
,
OTA
,
Silicon Valley
,
Sky
,
Soccer
,
Social Media
,
Sports
,
Streaming
,
Television
,
Thursday Night Football
,
TV Everywhere
,
Twitter
,
United Kingdom
,
Video
,
Yahoo