When CES 2020 opens on January 7 in Las Vegas, it is almost certain that entertainment will be taking center stage. Where emerging technologies have disrupted media and entertainment on a rollercoaster of change for the past few decades, today's M&E companies are harnessing technologies, driving innovation, and emerging as disruptors themselves. The days of entertainment as a CES sideshow and a way to light up screens to sell TVs are over. Our team of reporters will be at CES again this year covering the latest news from keynote addresses, product demos and related events.
ETC@USC has consistently tracked the seeds of change in its CES coverage. Many of our previously predicted trends are confirmed and supported by market data in the Consumer Technology Association's recently published report, "8 Key Consumer Tech Trends for Entertainment," produced in partnership with Variety Intelligence Platform.
The trends it cites are:
Subscription streaming video services continue to grow
Streaming media players unit sales are catching up to traditional set-top boxes
Streaming device sales have replaced disc players, but disc legacy remains
Smart TVs continue to grow
4K is beginning to get big
Gaming is bigger than you think
5G is about to land
VR and AR may finally realize their potential
"Entertainment finds itself in the midst of digital disruption, which will be amplified once 5G Internet begins to hit the mainstream," the report states in its introduction. "The trends included here illustrate shifts that are not only changing the consumption of entertainment, but also creating new distribution channels and devices to engage with content."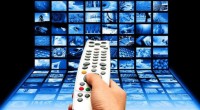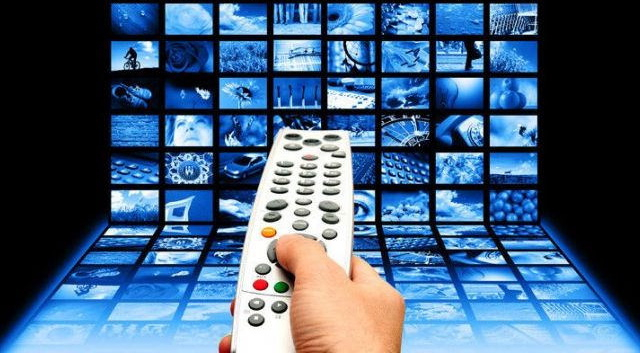 The significance of 5G that we raised in our CES 2018 and 2019 reporting is underscored in the conclusion of the CTA report: "In particular, the potential that 5G will bring as its adoption grows will present the right set of circumstances for forward-thinking companies to become one of the first to market in areas which are set to boom in the coming years (AR, subscription gaming, 4K mobile video distribution)."
"Opportunities will be available for anyone willing to adapt to the new normal, unlike traditional media's track record in the 2010s," the report explains. "Understanding the consumer trends within entertainment which point to money-making potential will become even more essential."
We begin our CES 2020 coverage with this in mind as ETC project directors and analysts prepare a series of advance stories. These introductory pieces seek to present the trajectory and provide a current market snapshot of key areas such as streaming; artificial intelligence; AR, VR and mixed reality; 5G; IoT; blockchain applications; privacy and cybersecurity and quantum computing.
The CES keynote line-up offers a clue to the show's focus this year with two companies new to the keynote stage, Quibi and Delta Air Lines, joining Daimler, Samsung and NBCUniversal. The union of e-commerce pioneer Meg Whitman and entertainment industry icon Jeffrey Katzenberg made headlines with the announcement of Quibi. But their respective experience also points to the importance of the relationship between companies and their customers and the form factor of entertainment.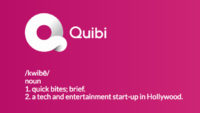 Two years ago when Carnival Corporation delivered the prime opening keynote, we saw the potential of IoT and smart city technologies applied in the controlled space of a cruise ship. This year, when Delta Air Lines CEO Ed Bastian presents he is expected to expand on ideas he first shared onstage with IBM chairman, president and CEO Ginni Rometty during CES 2019 last January. Those ideas included use of biometrics, AR/VR, mobile technologies, and artificial intelligence in service of travelers and the people who get them where they are going.
AI is a subject area that promises to have a substantial profile at CES 2020, as part of the show and in policy meetings of the many government officials from around the world that attend CES as part of the Consumer Technology Association role as a trade organization.
Information Week, reporting on the CES Unveiled event in New York in early November, cited data privacy and management, cloud services, and regulatory oversight as key areas of interest for both CTA and many companies expected at CES. Privacy is a particularly thorny issue with players like China and the European Union on polar opposites.
"The challenge between Europe and China, it's like Goldilocks and the three bears," Shapiro is quoted saying by Information Week. "One's too hot; one's too cold. I like to think the United States is right in the middle."
Finding the balance between personal privacy on one hand and commerce and innovation on the other is just part of the conversation that spreads across Las Vegas in January and reverberates around the world.
Topics:
4K
,
5G
,
Artificial Intelligence
,
Augmented Reality
,
Carnival Corporation
,
CTA
,
Cybersecurity
,
Daimler
,
Delta Air Lines
,
E-Commerce
,
Ed Bastian
,
ETC@USC
,
Gaming
,
Ginni Rometty
,
IBM
,
IoT
,
Jeffrey Katzenberg
,
Meg Whitman
,
Mixed Reality
,
NBCUniversal
,
Privacy
,
Quantum Computing
,
Quibi
,
Samsung
,
Smart TV
,
Streaming
,
Video
,
Virtual Reality