Disney touted its capabilities this week at the company's Tech & Data Showcase for advertisers, part of the company's Road to the Upfront. Among the disclosures, Disney in April will begin adding some Hulu ad-targeting capabilities to Disney+, with Hulu's "full suite of ad products and services" available throughout the entire Disney streaming portfolio by July. Since last year Hulu has been deploying a proprietary ad server Disney is said to have built from the ground up, putting it to work on the ad-supported Disney+ Basic tier launched in December.
"What you saw with ads on Disney+ was the first product to launch on that ad server from an end-to-end perspective," Disney Media & Entertainment Distribution (DMED) division CTO Aaron LaBerge told Variety, which explains the force is with its custom ad stack in the form of Yield Optimized Delivery Allocation, or YODA, "an algorithmic engine that determines when to serve an ad to an individual viewer."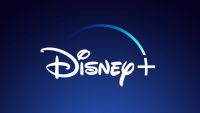 The company decided to build its own ad insertion system for the greater flexibility, customization and control it could design in. "At the same time, the Disney Ad Server is designed to be able to integrate with partner ad solutions — on Disney's own timetable, without having to rely on a third-party vendor, as some streaming rivals do," Variety writes, noting that "Netflix, for example, has teamed with Microsoft to run ads off the Xandr platform, which Microsoft acquired from AT&T."
Currently delivering about 500 million ad impressions daily, the Disney Ad Server (DAS) is described as the beating heart of the company's Unified Ad Platform (UAP). Variety says the DAS gives Disney "direct control over core ad-decisioning mechanics, according to LaBerge," and "it also provides support for proprietary ad formats developed by Hulu, including Pause Ads, Binge Ads and GatewayGo (which shows viewers interactive, personalized marketing offers)."
As of yet, the studio hasn't revealed how many subscribers the $7.99 per month Disney+ Basic with Ads has accrued since its December 8 launch (for $3 per month less than Disney+ Premium). Execs are expected to shed light on that plus the international rollout plans for Basic with Ads with its fiscal Q1 earnings report on February 8 — when reinstalled CEO Bob Iger is scheduled to make his return debut on the call with financial analysts.
Asked about the ad targeting capabilities from Hulu that Disney+ is leveraging, Disney Advertising president Rita Ferro said during a fireside chat leading up to the company's third annual Tech & Data Showcase January 25 that it will start with "some of the basic stuff: age, gender, some geo-targeting. And then the full suite of targeting in July."
DigiDay reports that the "expanded targeting suite will include the 2,000 audience segments available through the Disney Select first-party data platform — which spans 235 million monthly unique visitors in the U.S. to Disney's media properties and more than 100 million U.S. household-level IDs."
Topics:
Aaron LaBerge
,
Ad-Supported
,
Ad-Targeting
,
Advertising
,
Algorithm
,
AT&T
,
Audience Data
,
Audience Measurement
,
Bob Iger
,
DAS
,
Disney
,
Disney Ad Server
,
Disney Plus
,
Disney Plus Basic
,
Disney Select
,
Geo-Targeting
,
Hulu
,
Microsoft
,
Netflix
,
Rita Ferro
,
Streaming
,
Subscription
,
UAP
,
Unified Ad Platform
,
Xandr
,
YODA