Microsoft is expanding its relationship with OpenAI, entering what it calls "the third phase of our long-term partnership" with a multiyear, multibillion dollar investment to accelerate AI breakthroughs to ensure these benefits are broadly shared with the world." Although the companies did not disclose financial terms, Microsoft's investment was previously reported as $10 billion. The New York Times reports OpenAI is also in talks to complete a tender offer for as much as $300 million (contingent on the number of employees selling stock), "which would value the company at around $29 billion."
Microsoft has already channeled $3 billion into the eight-year-old artificial intelligence developer, which is privately held. While the $10 billion infusion underscores the important role Microsoft feels generative AI will play in its future, the amount is relatively small for the maker of Windows. Microsoft reported $198 billion in revenue and $83 billion in operating income for fiscal 2022 (which ended in June).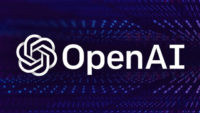 "With Microsoft's deep pockets and OpenAI's cutting-edge artificial intelligence, the companies hope to remain at the forefront of generative AI — technologies that can generate text, images and other media in response to short prompts," says The New York Times.
While Azure cloud services are the company's fastest growth sector, up 45 percent to $44 billion in 2022, Office is still it's biggest moneymaker, at $44.9 billion. When combined, productivity and personal computing accounted for more than 62 percent of the company's fiscal 2022 revenue, according to Statista, which reports just under 38 percent ($75.25 billion) accrued under "Intelligent Cloud" (encompassing OpenAI and Nuance, a provider of enterprise AI solutions that Microsoft purchased for $18.8 billion in March 2022.
Clearly, Microsoft is envisioning a lot more headroom in AI. Earlier this month it said it was adding OpenAI's artificial intelligence app ChatGPT to its Azure cloud service. A week later press reports circulated indicating Google was "freaking out" (The Verge parlance) over ChatGPT, which Forbes said tripped the Alphabet firm into "code red." The metaverse is also part of Microsoft's intelligent cloud sector. Its most recent annual report says it is "enabling metaverse experiences at all layers of our stack."
"[Microsoft CEO Satya] Nadella made clear in his company's announcement on Monday that the next phase of the partnership with OpenAI would focus on bringing tools to the market, saying that 'developers and organizations across industries, will have access to the best AI infrastructure, models and tool chain,'" NYT writes.
The news of deepening ties to OpenAI follows news that Microsoft will lay off 10,000 employees, or nearly 5 percent of its workforce, reports Engadget covering the company's fiscal Q2 2023 earnings, released yesterday. But that doesn't mean Microsoft is shrinking.
The company says it will increase investments in the development and deployment of specialized supercomputing systems to accelerate OpenAI's groundbreaking independent AI research, and also plans to continue to build out Azure infrastructure "to help customers build and deploy their AI applications on a global scale."