Google seems to view ChatGPT as a threat to its $149 billion annual search business. OpenAI's chatbot is said to have amazed those who've seen its ability to grasp concepts and generate ideas, which Google execs are concerned might translate to "a compelling new search experience," according to reporting by The New York Times. Sundar Pichai, CEO of Alphabet and Google, is said to have wrangled Google founders Larry Page and Sergey Brin for "several meetings" focused on ratcheting up Google's AI development in an effort to overtake ChatGPT's first-mover advantage.
The New York Times describes ChatGPT as "a clever AI product" from a rival that "looked as if it could be the first notable threat in decades" to Google's market dominant search operation.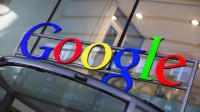 Pichai declared what NYT calls "a 'code red,' upending existing plans and jump-starting AI development" at Google, a 26-year-old behemoth whose more iterative pace he seemed to fear could be construed against the work of the aggressive upstart, co-founded in 2015 by Elon Musk, Peter Thiel, Reid Hoffman, Sam Altman and others.
Page and Brin, "who had not spent much time at Google since they left their daily roles with the company in 2019, reviewed Google's artificial intelligence product strategy" and "approved plans and pitched ideas to put more chatbot features into Google's search engine," NYT writes, citing "two people with knowledge of the meetings who were not allowed to discuss them."
Google hasn't exactly been slacking in the AI department. In 2014 the company acquired DeepMind, which had a breakthrough with Gato last year, and has been at the forefront of AI for self-driving cars with Waymo. But NYT declares ChatGPT "has shaken Google out of its routine."
Launched in prototype by OpenAI on November 30, ChatGPT "has put a stake in the ground, saying, 'Here's what a compelling new search experience could look like,'" former Google researcher turned entrepreneur D. Sivakumar, who helped found the AI ecommerce search firm Tonita, tells NYT. So Google seems to be accelerating its AI debuts, with plans to "demonstrate a version of its search engine with chatbot features" and about 20 more AI-powered projects by the end of the year, per NYT.
New products mentioned in a report presented internally by Google AI lead Jeff Dean "include an image generation studio that 'creates and edits images,' an app for testing product prototypes, and a set of tools that other businesses can use to create AI prototypes from within a browser window called MakerSuite," The Verge. "The company is also working on a code generation tool called PaLM-Coder 2 that's similar to Microsoft's GitHub Copilot software and another that helps build apps for smartphones" that use Colab and Android Studio.
Google execs have been "worried that despite investing heavily in AI technology, moving too fast to roll it out could harm the company's reputation. But things are changing quickly," writes The Verge, noting that last week Google announced it was laying off 1,200 employees as it looked to divert resources to AI.
Topics:
Alphabet
,
Android Studio
,
Artificial Intelligence
,
Chatbot
,
ChatGPT
,
Colab
,
D. Sivakumar
,
DeepMind
,
Elon Musk
,
Gato
,
GitHub Copilot
,
Google
,
Jeff Dean
,
Larry Page
,
MakerSuite
,
Microsoft
,
OpenAI
,
PaLM-Coder 2
,
Peter Thiel
,
Reid Hoffman
,
Sam Altman
,
Search
,
Search Engine
,
Sergey Brin
,
Sundar Pichai
,
Tonita
,
Waymo