In a deal valued at 1.3 billion euros (about $1.45 billion), Discovery Communications has paid for exclusive rights to broadcast four Olympic Games across most of Europe from 2018 to 2024. The rights include broadcast and pay TV, the Internet and mobile. The deal, announced by Discovery yesterday, marks the first time that a single media company has paid for exclusive rights to broadcast the Olympics across Europe. Discovery plans to make at least 200 hours of the Summer Olympics and 100 hours of the Winter Games available on free-to-air television.
"The Games will be televised on channels operated by Eurosport, a leading European sports network," reports The New York Times. "Discovery bought a controlling stake in Eurosport last year."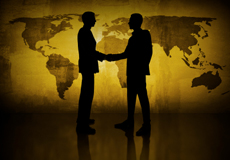 "The Games will run in most of Europe, with the exception of Russia," notes NYT. "Discovery will also not broadcast the 2018 or 2020 games in France and Britain because the I.O.C. previously made deals for those rights."
According to The Guardian, the Discovery deal will be viewed "as a blow to the BBC, which has poured huge resources and set great store by its Olympics coverage as one of the moments when it is able to bring the nation together."
In the United States, NBC still holds broadcast rights for the Olympics through 2032.
Topics:
Acquisition
,
BBC
,
Broadcast
,
Broadcast Rights
,
Broadcast TV
,
Discovery
,
Europe
,
Eurosport
,
France
,
Great Britain
,
Internet
,
IOC
,
Live Sports
,
Mobile
,
NBC
,
Olympic Games
,
Olympics
,
Pay TV
,
Purchase
,
Russia
,
Sports
,
Streaming
,
Summer Olympics
,
Television
,
United States
,
Video
,
Winter Olympics