The FCC is scheduled to vote today on the long-awaited ATSC 3.0 broadcast standard. On the eve of the vote, privacy advocates have expressed concern that the standard allows broadcasters to harvest data about individual viewing habits so that advertisers can target their pitches, and there are no rules governing how broadcasters handle the data. In its 109-page proposal for the new rule, the FCC does not mention the issue of privacy. Broadcasters perceive the rule as a way to catch up to Facebook, YouTube, Amazon Prime and others. CTA president Gary Shapiro defends the standard and suggests the vote is being politicized due to the Sinclair-Tribune merger proposal.
Bloomberg reports that, "Sinclair Broadcast Group and other TV station owners say the new standard, known as Next Gen TV, will provide sharper pictures and video on demand" and "allow them to track viewers of their programming on tablets and other platforms." While broadcasters will likely reap more lucrative ad sales, Consumers Union senior policy counsel Jonathan Schwantes is concerned.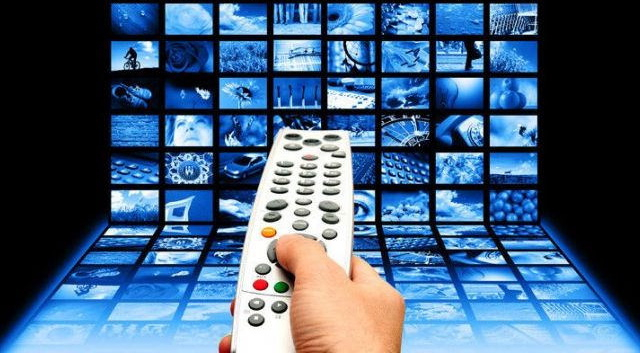 "If the new standard allows broadcasters to collect data in a way they haven't before, I think consumers should know about that," he said. "What privacy protections will apply to that data, and what security protections?"
Up until now, broadcasters sold ads based on very broad demographics, and "data collected via Next Gen TV can help them up their game, much as cable providers use data from set-top boxes, and websites rely on browsing history to target ads." With Next Gen TV, broadcasters can also collect data from tablets and mobile phones.
"We'll know where you are, who you are, and what you're doing — just like you do now, just like everybody does now, the Internet does, or Google, or a Facebook," said Sinclair executive chairman David Smith. "We will have perfect data all the time."
Consumers Union and other privacy advocates have filed a reply to the FCC that, because "cable companies have legal obligations to safeguard subscriber information, such as names and addresses, from unauthorized disclosure," so "Next Gen TV should have the same rules" and "consumers also should be given a choice in how information about their viewing is used."
FCC chairman Ajit Pai has said the government commission will first look at the technical standard, and "may look at privacy concerns later."
Meanwhile, "The Consumer Technology Association spoke out Wednesday against what CTA President Gary Shapiro signaled was politicizing a straightforward technological win-win-win for broadcasters, consumer electronics companies, and the public," reports Broadcasting & Cable.
"The FCC's Nov. 16 vote on a framework for the new ATSC 3.0 next gen broadcast TV transmission standard has gotten embroiled in the politics of the Sinclair-Tribune merger proposal. Sinclair has been one of the biggest backers on the standard and owns a broadcast tech company and a handful of ATSC 3.0-related patents."
According to Shapiro: "Next Gen TV delivers overwhelming consumer benefit and does not hurt any existing products. Everyone has had a chance to weigh in on the order, there is scant opposition and this should not be embroiled in politics and media ownership issues. The commissioners have had the opportunity to hear the views of a variety of stakeholders and frankly, I am surprised at the non-technical and political objections raised."
Topics:
Ad-Targeting
,
Advertising
,
Ajit Pai
,
Amazon Prime
,
ATSC 3.0
,
Broadcast
,
Browsing History
,
Cable TV
,
Consumers Union
,
CTA
,
Data
,
David Smith
,
Facebook
,
FCC
,
Federal Communications Commission
,
Gary Shapiro
,
Google
,
Jonathan Schwantes
,
Mobile
,
OTA
,
Privacy
,
Set-Top Boxes
,
Sinclair Broadcast Group
,
STB
,
Tribune
,
Video On Demand
,
VOD
,
YouTube