HDR (High Dynamic Range) — which enables a greater range of luminosity that results in enhanced color and contrast — was a feature demonstrated on numerous TV displays at the 2015 CES in Las Vegas. A panel looking at "HDR: Hollywood's New Creative Tool" brought together studio execs, technologists and display manufacturers to talk about HDR's advantages and the obstacles in achieving wide adoption. Panelists discussed the new Ultra HD Alliance, the need for standards, and much more.
Panel moderator Mike DeValue, director of advanced technologies at The Walt Disney Studios, reported the launch of the Ultra HD Alliance, announced during CES, and how it will impact the adoption of HDR.
Ultra HD Alliance members include DirecTV, Dolby, LG Electronics, Netflix, Panasonic, Samsung, Sharp, Sony Visual Product, Technicolor, The Walt Disney Studios, Twentieth Century Fox and Warner Bros. Entertainment. Warner Bros. has already announced it will release a slate of HDR titles.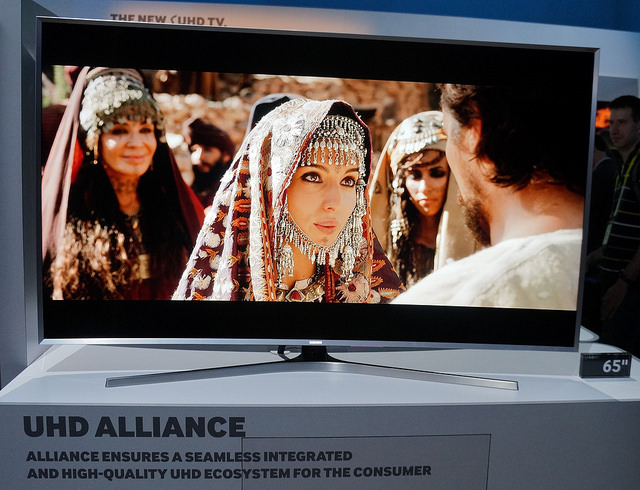 "What the studios are realizing is that now there's a way to deliver titles at a level of quality representative of what people want to see," said Roland Vlaicu, VP of consumer imaging, Dolby. "It goes beyond pixel count. We continue to build the pipeline and fill it with new titles."
JoDee Freck, SVP, mastering & technical services, Lionsgate Entertainment, reported that she has been showing HDR content to directors and cinematographers. "They are all excited," she said. "They want dailies on site to see what they're shooting so, down the line, their vision will be easier to attain in different color spaces, as well as the blacks."
Blockbuster catalog titles are also likely to be remastered in UHD and HDR, she noted.
Challenges to wide adoption include the issue of how to sell HDR to consumers as well as the lack of standards. "4K was easy and HDR is hard, and it has nothing to do with the technology," explained Scott Mirer, VP, device partner ecosystem, Netflix. "4K is easy to communicate to consumers. We don't have experience with how to talk about HDR's benefits to consumers and we don't have convergence on how to implement it."
When it comes to standards, Ron Martin, VP of operations for Panasonic has concerns. "We need to be cautious about running ahead of standardization," said Martin. "This is the first time that a TV presentation system has gone out ahead of standardization, and we have to be very careful and work cooperatively with one another."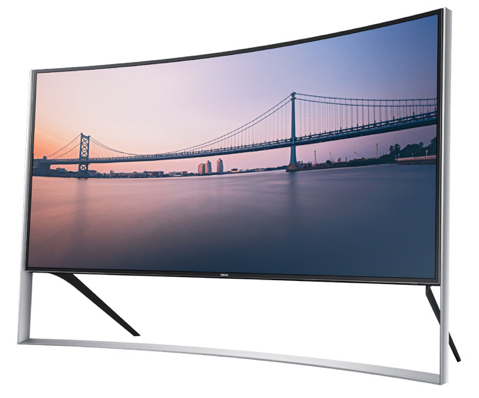 Mark Turner, VP of partnership relations & business development for Technicolor agrees. "There is a need to establish standards for a really good implementation of UHD," he said. "When it comes to color space, how high is HDR and how wide is wide color gamut? How do we make sure it's an interoperable standard? There's a lot of work to be done."
Netflix's Mirer countered that "HDR is something that can move at Internet speed and not the speed of typical TV standards. I don't think there is any holding this back."
Another concern, suggested Jim Mainard, head of digital strategy & new biz development at DreamWorks Animation, is to make sure that professional UHD/HDR displays are manufactured. "We have to think about professionals who have to review the content," he said. "If you don't make the panel smaller than 50 inches, that doesn't align with people sitting at work stations doing their work."
It's only a matter of time before UHD and HDR content moves to other, much smaller screens, but Vlaicu said that the transition might be easier than it sounds. "Although it sounds counter-intuitive, you can enable a great visual experience and at lower battery usage on the mobile phone," he said.
As a creative tool, HDR's advantages can best be championed by creative people.
Who, wonders DeValue, will be the James Cameron of HDR?
Topics:
2015 CES
,
4K
,
Blockbuster
,
CEA
,
DirecTV
,
Disney
,
Dolby
,
DreamWorks Animation
,
FOX
,
HDR
,
High Dynamic Range
,
Jim Mainard
,
JoDee Freck
,
LG
,
Lionsgate
,
Mark Turner
,
Mike DeValue
,
Movies
,
Netflix
,
Panasonic
,
Production
,
Roland Vlaicu
,
Ron Martin
,
Samsung
,
Scott Mirer
,
Sharp
,
Sony
,
Standards
,
Technicolor
,
Television
,
UHD
,
Ultra HD
,
Ultra HD Alliance
,
Warner Bros.