According to insiders at LG, the company's new 8K display has been airlifted to Las Vegas for next month's 2015 International Consumer Electronics Show. LG Display engineers will accompany the prototype to its CES booth. Codenamed "Mabinogion," the 55-inch display features a resolution of 33.2 million pixels, more than 20 display driver integrated circuits, and a brightness of 500 nits. LG Electronics (LG Display's largest client) is rumored to be adding an 8K TV to its UHD lineup next year.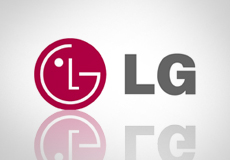 "A PC with strengthened display was used during development," reports CNET. "As there are no video sources that currently support 8K resolution, LG used 3D images generated by an unnamed high-quality Nvidia GPU during development, the insiders said. Nvidia's South Korean office also cooperated making the display and its driver ICs."
LG increased the brightness by implementing a new method of controlling the aperture ratio.
"Unlike conventional displays that use RGB sub-pixels, LG added a W sub-pixel to increase the brightness," said one of the sources.
The 7,680 x 4,320 resolution is a lot to pack into a 55-inch display, which is small compared to the 98-inch 8K prototype that LG showcased at the IFA show in Berlin this year.
"The size of the display means this the rumored 55-incher will boast an ultra-sharp pixel density of 160 per inch," notes Digital Trends. "That's about the same as a 4K computer monitor and well over twice the density of a 65-inch 4K television."
ETCentric will be reporting live from the CES show floor the week of January 5-9.
Topics:
2015 CES
,
3D
,
4K
,
8K
,
Aperture
,
Berlin
,
Brightness
,
CEA
,
Consumer Electronics Show
,
Display
,
GPU
,
IFA 2014
,
Las Vegas
,
LG
,
LG Display
,
LG Electronics
,
Mabinogion
,
Monitor
,
Nvidia
,
Prototype
,
Resolution
,
South Korea
,
Television
,
TV
,
UHD
,
Ultra HD
,
Video