Tech companies are stepping up to offer much-needed resources and financial support during the global coronavirus pandemic. TikTok recently announced three funds with plans to provide $250 million for COVID-19 relief efforts in addition to $125 million in advertising credits for health organizations and small businesses. Apple and Google have joined forces to introduce contact-tracing apps for COVID-19, while both tech giants are using a number of their apps and services to help share valuable information with the public and assist with relief efforts. Other tech companies are also offering financial help, donating medical supplies and leveraging their popularity and services to provide support.
The TikTok Health Heroes Relief Fund "provisions $150 million in funds for things like medical staffing, supplies and hardship relief for healthcare workers," reports TechCrunch. "Included in these distributions is $15 million to the CDC Foundation to support surge staffing for local response efforts through state and local governments, and $10 million for the WHO COVID-19 Solidarity Response Fund."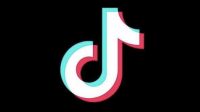 The TikTok Community Relief Fund is "allotting $40 million in cash for local organizations that serve representatives of TikTok's user community — including musicians, artists, nurses, educators and families."
The company is working with organization such as After-School All-Stars and MusiCares, while also teaming with partners to provide masks, hazmat protective suits, and other protective equipment for regions across the globe. TikTok is also providing aid to organizations such as the Red Cross and Direct Relief through its employee gift matching program.
In addition, TikTok "is providing $25 million in prominent 'in-feed' advertising space for NGOs, trusted health sources and local authorities, allowing them to share their important messages with millions of people," notes TechCrunch. "Other major tech companies, including Google, Facebook and Twitter, have done the same on their own platforms."
Search engines and social platforms have taken steps to responsibly share accurate information about COVID-19 by supporting legitimate news sources and health organizations while curbing the spread of pandemic misinformation on their apps and websites.
A few days ago, Google announced its Journalism Emergency Relief Fund in support of local news organizations. According to Richard Gingras, Google VP of News, the goal is to finance "thousands of small, medium and local news publishers globally," with support ranging from "low thousands of dollars for small hyper-local newsrooms to low tens of thousands for larger newsrooms, with variations per region."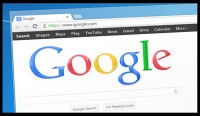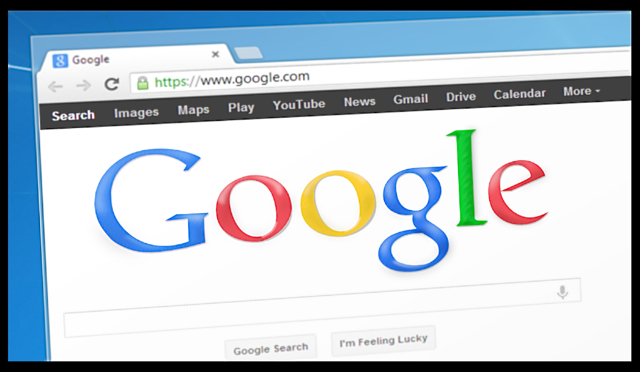 "Local news is a vital resource for keeping people and communities connected in the best of times," he said. "Today, it plays an even greater function in reporting on local lockdowns or shelter-at-home orders, school and park closures, and data about how COVID-19 is affecting daily life. But that role is being challenged as the news industry deals with job cuts, furloughs and cutbacks as a result of the economic downturn prompted by COVID-19."
"Gingras also said Google.org will be donating $1 million total to two organizations supporting journalists, the International Center for Journalists and the Columbia Journalism School's Dart Center for Journalism and Trauma," explains TechCrunch.
"The Google News Initiative (a broader effort to support journalism with an initial $300 million in funding) previously announced that it would be spending $6.5 million to support fact checkers and nonprofits that are working to fight coronavirus-related misinformation, funding that's already led to tools like the COVID-19 Case Mapper."
In addition, Google is working to support news outlets by waiving its Ad Manager fees for the next five months, Android Central reports. Google's Ad Manager is "an analytics platform that many news websites use to serve ads to their readers."
In the coming weeks, Facebook plans to combat COVID-19 misinformation by introducing "a new message targeting users who have commented on, reacted to or liked false content about the virus," according to TechCrunch. "The social network will pop up a message from the World Health Organization with an option to share the link or visit the WHO's COVID-19 debunk site."
"We want to connect people who may have interacted with harmful misinformation about the virus with the truth from authoritative sources in case they see or hear these claims again off of Facebook," explained the company.
Among the numerous other initiatives related to the pandemic: 
Related:
Business Executives Offer Large Donations to Fight COVID-19, Barrons, 4/17/20
Amazon, Apple and Microsoft CEOs Detail Their Companies' Efforts to Combat Coronavirus Pandemic, TechCrunch, 3/22/20
Facebook Gives $100 Million in Local News Grants, Marketing, ETCentric, 4/1/20
Apple Makes User Location Data From Apple Maps Available to Help COVID-19 Relief Efforts, The Verge, 4/14/20
Amazon Scales Up to Address Demand During the Pandemic, ETCentric, 4/15/20
Coronavirus Transforms Facebook into Major News Hub Again, ETCentric, 3/25/20
Google Offers Free Access to Stadia, Limited Pro Tier Games, ETCentric, 4/10/20
Topics:
Advertising
,
After-School All-Stars
,
American Red Cross
,
Apple
,
Apple Maps
,
CDC
,
Columbia Journalism School
,
Contact Tracing
,
Coronavirus
,
COVID-19
,
Creative Commons
,
Direct Relief
,
Facebook
,
Google
,
Intel
,
iPhone SE
,
Journalism
,
Microsoft
,
Mozilla
,
MusiCares
,
Open COVID Pledge
,
Product Red
,
Richard Gingras
,
Social Media
,
TikTok
,
Twitter
,
Waze
,
WHO