With millions of Americans stuck at home, Facebook's usage — especially messaging and video calls — has skyrocketed, and driven traffic to purveyors of coronavirus news. So much so that, as of a week ago, more than 50 percent of the articles being read on Facebook in the U.S. were coronavirus-related, and U.S. traffic from Facebook to other sites also soared 50+ percent due "almost entirely" to the coronavirus. But the social media companies aren't spared the economic impact of the virus: a decrease in marketing dollars.
The New York Times reports that Facebook data scientist Ranjan Subramanian posted the stats on traffic to the company's internal network, including that, "more than 90 percent of the clicks to coronavirus content came from 'Power News Consumers' and 'Power News Discussers' — Facebook's terms for users who read and comment on news stories much more frequently than the average user."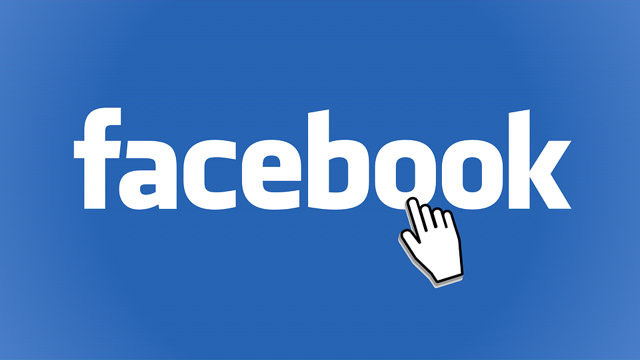 Subramanian added that "fortunately" people were largely "clicking on links from publishers that the company considers high-quality." Facebook's "revival as a dominant news hub is a striking shift" given that news sharing has "declined for years." In 2018, Facebook tweaked its News Feed algorithm to favor friends/family posts.
Facebook's bump in traffic includes more mainstream media links where, in a two-week period, The Washington Post got 119 percent more Facebook clicks, and The Atlantic saw clicks quadruple. NYT and NBC News also showed increased Facebook traffic. Meanwhile, "the outlets with the biggest drops in traffic over the month specialize in news unrelated to the virus."
One example is technology site Mashable, which saw its Facebook traffic drop 72 percent this month. The report also noted that, "Facebook traffic to BET and Sports Illustrated each dropped more than 50 percent."
Despite the predominance of authoritative news sources, Facebook "has not been entirely successful at keeping virus-related misinformation from spreading," such as a Medium post in which "a tech marketer that played down the virus's seriousness." His post was shared on Facebook 50,000+ times, according to CrowdTangle, until Medium removed it for violating its policies.
The Wall Street Journal reports that, "a boost in traffic won't spare Facebook and its peers from a global recession that will bring a sharp drop in advertising spending." Twitter pulled Q1 and full-year forecasts due to the "growing impact of COVID-19 on the global operating and economic environment and their effect on advertiser demand."
Travel is another sector that is slashing marketing; Bernstein's Mark Shmulik reported that "travel-related advertising accounts for about 6 percent of Facebook's total revenue." Also hard-hit is entertainment-related marketing as well as retail and automobile sectors. Robert W. Baird's Colin Sebastian stated the latter two categories combined "account for about one-third of the total digital-advertising market."
Facebook and smaller players such as Yelp are also seeing slumps from small businesses, "a major source of social-media advertising."
Still, according to FactSet, Wall Street's "consensus 2020 revenue estimate for Facebook has come down less than 1 percent over the past month … [and] estimates for the same period for Twitter, Pinterest and Snap have also come down by barely 1 percent each."
Related:
Facebook Is 'Just Trying to Keep the Lights On' as Traffic Soars in Pandemic, The New York Times, 3/24/20
Facebook Usage Soars, But Online Advertising Plunges, The Wall Street Journal, 3/24/20
Topics:
Advertising
,
Bernstein
,
BET
,
Colin Sebastian
,
Coronavirus
,
COVID-19
,
CrowdTangle
,
Facebook
,
FactSet
,
Mark Shmulik
,
Mashable
,
Medium
,
NBC News
,
News
,
Pinterest
,
Ranjan Subramanian
,
Robert W. Baird & Co.
,
Snap Inc.
,
Social Media
,
Sports Illustrated
,
The Atlantic
,
The New York Times
,
The Washington Post
,
Twitter
,
Video Call
,
Yelp