AT&T inked an exclusive partnership with Magic Leap to distribute its augmented reality glasses. Later this year, potential buyers will be able to try them out at stores in Atlanta, Boston, Chicago, Los Angeles, and San Francisco. Magic Leap, which promises a "more practical" AR experience, is reportedly debuting a Creator Edition version later this year. With the deal, AT&T, which is making an equity investment in the company, will offer wireless service and content, most likely from existing partners such as the NBA.
The Verge reports that the exclusive partnership is reminiscent of the carrier's exclusive deal with the Apple iPhone — "and a consumer Magic Leap One headset is supposed to cost about as much as a high-end smartphone, with additional models that are more expensive."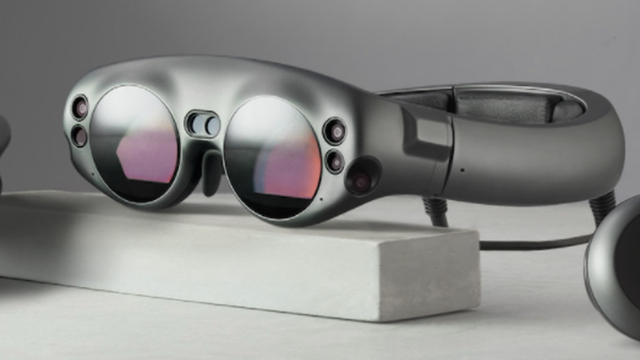 Magic Leap is initially pitching the glasses for home use, "potentially because the tracking works better indoors, and definitely because you would look absolutely ridiculous wearing them outside," but some users might "opt to just use Wi-Fi instead of mobile data."
Magic Leap has "already provided an overview of the Creator Edition hardware, which consists of the glasses, a motion controller, and a puck-like tethered computer that clips onto your pocket."
In its press release, AT&T stated that, "the agreement combines Magic Leap's focus on transformational technology and products with AT&T's innovative network and distribution to usher in a new kind of contextually aware, intelligent, human-computer interactivity." It describes Magic Leap One, Creator Edition as "a lightweight, wearable computer that will enrich real world experience with digital content and is scheduled to ship later this year to qualified designers and developers."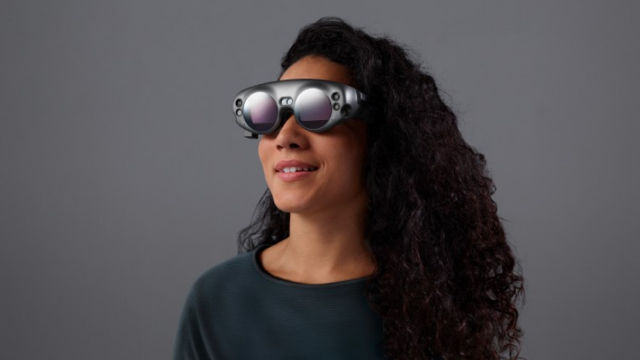 TechCrunch offers a few technical details, noting that Magic Leap had said "the device's brain will be an Nvidia Tegra X2 system, probably one of the more powerful options for mobile devices, though it is bulky enough that the company needed to build a dedicated hip pack in order to house it." But, it adds, "plenty of questions still remain, including some critical missing technical details surrounding the display tech being used and how large the device's field-of-view will be," as well as battery life. Magic Leap has still not released the price for the upcoming AR device.
Crunchbase reports that Magic Leap has raised $2.3 billion, "from investors including Google, Alibaba, Andreessen Horowitz and a laundry list of others."
Topics:
Alibaba
,
Andreessen Horowitz
,
Apple
,
AR Headset
,
AT&T
,
Atlanta
,
Augmented Reality
,
Boston
,
Chicago
,
Creator Edition
,
Crunchbase
,
Google
,
Human-Computer Interaction
,
Investment
,
iPhone
,
Los Angeles
,
Magic Leap
,
Magic Leap One
,
Mobile Device
,
Motion Controller
,
NBA
,
Nvidia Tegra X2
,
San Francisco
,
Smartphone
,
Wi-Fi
,
Wireless