Wattpad, a digital literature app with social networking, draws 65 million unique monthly visitors with a core readership of 13- to 35-year-olds, who spend about 20 billion combined minutes per month on the site. The site is home to user-generated stories and fan fiction in a wide range of genres, including sci-fi, young adult, horror and poetry. Wattpad also debuted Wattpad Studios two years ago, a "one-stop shop" for new intellectual properties in Hollywood, such as "The Kissing Booth," a story turned into a Netflix movie.
Vulture reports that Wattpad has become "an influential incubator for original storytelling with a decidedly Gen Y bent that media bosses are increasingly turning to for new TV shows, movies, and digital series."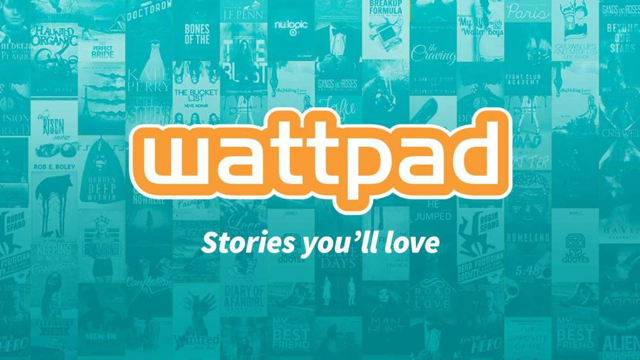 "The Kissing Booth," written by 15-year-old Beth Reekles, debuted in May and became the fourth most popular film in the U.S., despite dismal reviews. That same month, Hulu turned "teen supernatural thriller 'Light As a Feather,' based on a story by Wattpad writer Zoe Aarsen," into a ten-episode series. Last month, Wattpad partnered with Bavaria Fiction, a multi-platform entertainment company, for "exclusive access to more than a million German-language stories on the site."
Other media outlets to experiment with adapting Wattpad content are The CW network, for its digital channel CW Seed, and NBCUniversal, which in 2016 inked a "first look deal … to produce TV projects based on writing by the site's active monthly writers — who now number around 4 million — across genres including mystery, thrillers, teen lit, and general fiction."
The secret to Wattpad Studios' success, said chief Aron Levitz, is data. Wattpad readers comment, "often paragraph by paragraph," throughout a book, becoming a "highly motivated focus group, helping dictate plotlines, vetting characters, and even the deletion of scenes."
"We can go to the audience in a story and see not only if they like or dislike the lead male character," said Levitz. "We can read the comments that actually say, 'Yeah, this is where half the audience decides they like him and half the audience decides they hate him.' We can look at whole chapters that don't have any comments and drop the right pieces out. We can draw up two casting videos of two potential female leads. And through our social feeds, go, 'What do you think?' And we're gonna get tens, hundreds, maybe thousands of comments that are gonna point us in one direction or another."
Wattpad, suggests Vulture, is "disrupting [the Hollywood] status quo through crowdsourcing and its fervid social-media interface; about 90 percent of the site's activity comes courtesy of its mobile app."
"The data we bring, the built-in audiences, the extremely compelling story lines, as well as being able to change the development process — it's about giving you a tool that will help you be more successful," said Levitz.
Topics:
App
,
Aron Levitz
,
Bavaria Fiction
,
Beth Reekles
,
Crowdsourcing
,
CW Seed
,
Data
,
Fan Fiction
,
Focus Group
,
Gen Y
,
Germany
,
Hulu
,
Incubator
,
Intellectual Property
,
IP
,
Light As a Feather
,
Mobile
,
Mobile App
,
NBCUniversal
,
Netflix
,
Social Media
,
The Kissing Booth
,
UGC
,
User-Generated Content
,
Wattpad
,
Wattpad Studios
,
Zoe Aarsen