Millennials are an age group that keep cable executives up at night. Many do not own actual TVs, do not pay for cable, and rarely pay for Internet content. Generally, this generation grew up on free media content. But Netflix offers its original programming in ways that satisfy this generation's need to have immediate access to content, regardless of when and how. This contrasts with traditional broadcasters airing shows first on TV, then later online.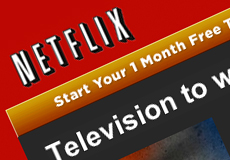 One service that millennials will pay for is Netflix. The service's original and exclusive programming ("House of Cards," "Arrested Development," "Orange Is the New Black") is well received, but the key may be how the content is presented.
Netflix is a monthly subscription service where users can view all they want, giving an impression over time that it is "free." Also, for online streaming, users can hit "next episode" without creating a sense of having to purchase another episode.
Users can watch as little or as much as they want, whenever they want. It is more likely that users will watch more than one show in a single sitting, especially when an entire season is made available all at once.
An important key among millennials is consuming content at any time, on any device. The media industry advocates for TV Everywhere, yet few outlets actually deliver, whereas Netflix offers anytime and anywhere viewing.
Netflix also has name recognition and ease-of-use, while other services may not be familiar to some viewers. "According to research firm Parks Associates, only about a fifth of pay TV subscribers know that their cable, satellite or telco service provider offers products that let them view video content on digital devices over the Internet," reports paidContent.
Another distinction involves timing. In contrast to "Orange Is the New Black," "Mad Men" is not available for purchase on iTunes until the following day after airing. By this time, a day of discussion on Twitter and other social outlets has passed.
"Illegally downloading content or borrowing logins from friends and parents are attractive traits of [the millennial] generation", suggests GigaOM. "And, of course, AMC has a different economic structure than Netflix — it relies on TV sponsors for revenue and likely won't change its programming windowing any time soon."
Netflix's success in reaching millennials should serve as a model for cable and broadcast networks. Millennials are willing to pay for content, as long as it's readily available.
Related Stories:
Viewer Data Used to Shape Netflix Content and Experience, ETCentric, 8/2/13
TiVo Research and Analytics: Netflix Not Cannibalizing Traditional TV Viewing, Press Release, 7/29/13
Netflix Doesn't Curb TiVo Fans' Appetite for TV, But Likely Does for Everyone Else, Variety, 7/29/13