Apple, which has evolved from a PC company to an iPhone company, is searching for its "next big thing." One WSJ journalist believes a clue to what it might be came from chief executive Tim Cook's revelation that the Apple Watch and AirPods generated $10 billion in revenue over the last four quarters. The company's wearables sales are growing, even as smartphone and PC sales level off, and IDC said Apple is the wearables market leader, with 17 percent of the global market. Meanwhile, the European Union has approved Apple's purchase of Shazam, which should fortify the company's music ambitions.
The Wall Street Journal notes that in addition to new iPhones, Apple will unveil a new Watch and AirPods this week. Although the updates most likely won't offer "anything revolutionary," they are part of "Apple's relentless push toward … building out an ecosystem of wearable computers." Each device, with an Apple chip and wireless connectivity, could become its own platform, while the iPhone evolves into a local hub for the "body area network."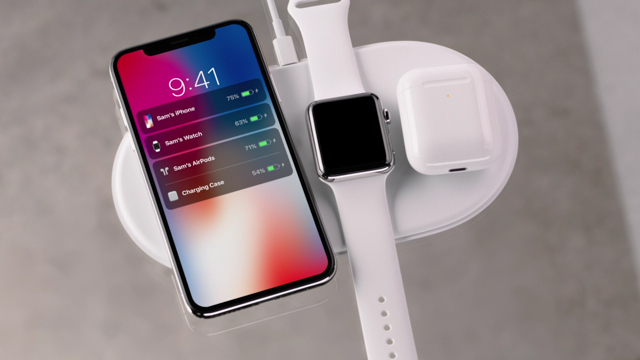 This has implications for augmented reality, which Cook believes will "change the way we use technology forever." For now, Apple's ARKit only superimposes computer-generated images to what the user sees on an iPhone. But Apple acquired Akonia Holographics, a startup that makes lenses for AR glasses and, an eventual AR headset could work similarly to Apple Watches, without being an iPhone replacement.
Apple could also go after wearables with health sensors, especially after purchasing sleep-tracking hardware manufacturer Beddit. The company is "in talks with the Food and Drug Administration about future health-tracking software … [and] has patented a system for tracking heart rate through earbuds."
Wearables sales, concludes WSJ, "may never eclipse those of the iPhone, yet … could still be the most important driver of Apple's overall business" because they are "not only compatible with Apple's services, but also seem designed to enhance those revenue streams." Examples are the Apple Watch Series 3, which only streams Apple Music, and AirPods, which can only access Siri for smart assistance.
Elsewhere, WSJ reports that Apple "received the European Union's approval Thursday to acquire Shazam Entertainment, allowing the technology giant to close one of its most prominent deals in years — and helping its music business to battle Spotify Technology for streaming-music subscribers." Shazam is an app that helps users identify songs.
Prior to giving its approval, the European Commission examined the deal based on its impact on competition in Europe, concerned that, by purchasing Shazam, "Apple could gain access to commercially sensitive data about its competitors' customers, allowing Apple to encourage them to switch to its own streaming service, Apple Music." EU antitrust head Margrethe Vestager said the analysis found that Shazam's "acquisition by Apple would not reduce competition in the digital music-streaming market."
Apple announced its purchase of the UK-based Shazam in December last year; the financial terms were not disclosed.
Topics:
AirPods
,
Akonia Holographics
,
App
,
Apple
,
Apple Music
,
Apple Watch
,
AR Headset
,
ARKit
,
Augmented Reality
,
Beddit
,
Earbud
,
European Commission
,
European Union
,
FDA
,
Headphones
,
Health Trackers
,
IDC
,
iPhone
,
Mac
,
Margrethe Vestager
,
PC
,
Shazam Entertainment
,
Siri
,
Smartphone
,
Spotify
,
Streaming Music
,
Tim Cook
,
Wearable