Apple and Samsung have settled their long-running patent dispute over allegations that Samsung had violated design and utility patents by copying various iPhone features. The seven-year battle began in 2011, initially resulting in a $1 billion ruling in favor of Apple. However, a number of appeals and countersuits sent the case to the Supreme Court and back, until yesterday when the two companies informed Judge Lucy Koh in a court filing that they had finally reached a settlement. Terms of the new agreement were not disclosed, but Samsung previously paid Apple $399 million for patent infringement.
"The case revolved around a number of design and utility patents for basic functions of a smartphone, like tap to zoom and the home screen app grid," explains The Verge. "But while the fight was hashed out using specific patents, the battle was ultimately about whether Samsung copied Apple in the early days of smartphones to gain an edge. The jury decided that, in many ways, it had."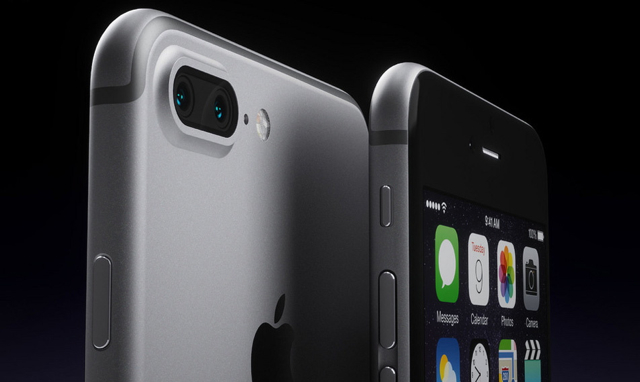 The most recent verdict in the ongoing battle awarded Apple $539 million, which Samsung filed to appeal this month. In another patent case, which was first decided in 2014 but didn't end until 2017, Apple was awarded $120 million "over violations of its slide-to-unlock patent and several others."
In 2014, the companies also dropped patent fights that were playing out internationally.
While neither company has yet to comment on the latest settlement, Apple directed media to a statement it originally released after the most recent ruling in May:
We believe deeply in the value of design, and our teams work tirelessly to create innovative products that delight our customers. This case has always been about more than money. Apple ignited the smartphone revolution with iPhone and it is a fact that Samsung blatantly copied our design. It is important that we continue to protect the hard work and innovation of so many people at Apple.
"With two of global industry's biggest players fighting over one of history's most successful products, the case was one of the most closely watched legal fights in modern business," reports The New York Times. "And if I had to characterize it, it didn't really accomplish anything," said Santa Clara University law professor Brian Love. "Close to a decade of litigation, hundreds of millions of dollars spent on lawyers, and at the end of the day, no products went off the market."
According to Love and Rutgers Law School professor Michael Carrier, notes NYT, Apple may have won on paper, but its series of lawsuits did not necessarily give the company "a competitive advantage over Samsung and other phone makers … After years of legal fees and countless hours of its executives' time, Apple walked away with negligible profits on the cases, particularly in the context of its $267 billion cash pile."
"The courtroom is not always the place to try to get ahead," suggested Carrier. "There's always the trade-off between litigation and innovation, and in the time these companies spent in the courtroom, they weren't innovating."
It seems "like neither company was willing to break over the years and put an end to such a symbolically important battle," The Verge concludes. "Perhaps, so many years (and some leadership changes) later, they no longer cared enough to see this through to the bitter end."
You can follow the history of the case through the ETCentric posts below:
Apple Awarded $539 Million in Smartphone Tech Patent Ruling, ETCentric, 5/28/18
Apple, Nokia Sign Agreement to Settle Ongoing Patent Battle, ETCentric, 5/23/17
Supreme Court Rules in Apple-Samsung Design Patent Case, ETCentric, 12/7/16
In a Big Win for Apple, Appeals Court Reinstates Jury Verdict, ETCentric, 10/11/16
Apple Takes the Latest Round in Patent Battle with Samsung, ETCentric, 9/21/15
Tech Industry Fears Implications of Apple-Samsung Patent War, ETCentric, 7/22/15
Samsung Ordered to Pay Apple $119.6 Million in Patent Case, ETCentric, 5/5/14
Patent Battle: Samsung to Pay Apple $930 Million in Damages, ETCentric, 11/25/13
Topics:
App
,
Apple
,
Brian Love
,
California
,
Cupertino
,
Design
,
Federal Court
,
iPhone
,
Lawsuit
,
Legal
,
Litigation
,
Lucy Koh
,
Michael Carrier
,
Mobile
,
Patent
,
Patent Infringement
,
Patent Law
,
Rutgers University
,
Samsung
,
San Jose
,
Santa Clara University
,
Smartphone
,
South Korea
,
Supreme Court
,
Tim Cook
,
Utility