Apple has won the latest legal battle in a back-and-forth case that began in 2014 when a jury trial in San Jose awarded the company more than $119 million in damages for infringement by Samsung. At that trial, the presiding judge denied Apple's request for an injunction against Samsung including features that Apple said infringed on its smartphone patents. In this most recent ruling, a U.S. Federal Appeals Court flipped that ruling, saying that Apple is entitled to an injunction barring Samsung from using those specific features.
The Wall Street Journal notes that the three judges making that ruling were "deeply divided." Although the Washington-based appeals court that specializes in patent appeals ruled that the California court "abused its discretion when it did not enjoin Samsung's infringement," the court's Chief Judge Sharon Prost dissented, saying that "Apple had failed to demonstrate that it was being irreparably harmed by Samsung's conduct."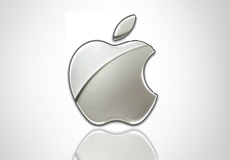 Prost further dubbed two of the patents in the case as "minor features," which are the phone's slide-to-unlock feature and another that lets the user call a phone number in an email by clicking on it. The third patent at issue in the case, says the judge, is a spelling correction feature that Apple didn't use.
Apple's argument is that Samsung's ongoing infringement "damaged its reputation as an innovator and caused it to lose sales of devices and downstream products."
Writing for the majority, Judge Kimberly Moore says that, without the ruling of infringement, it would "virtually foreclose the possibility" that any company could win such a case, "when the technology at issue contains many different facets and functions."
The immediate impact of the ruling is likely to be quite limited, but it does have implications for the future. Rutgers University law professor Michael Carrier notes that the ruling "reinvigorates patent holders in keeping companies off the market." Apple now has a weapon it can use in two ways: in future litigation with Samsung and others, and in settlement negotiations," he says.
Samsung, for its part, says it no longer sells nearly all the products that were at issue in the case, and that it can design around the features. Samsung is "separately challenging the infringement finding and monetary damages," says WSJ, and its appeal remains pending.