Amazon launched Freedive, a free, ad-supported streaming video channel on its Internet Movie Database (IMDb) site, featuring 130 movies and 29 TV shows licensed from CBS, NBCUniversal Television, Sony Pictures Entertainment/Columbia Pictures, Warner Bros. Television and others. Movies include "Awakenings," "A Few Good Men," "Adaptation," "Memento," "True Romance," "The Last Samurai" — and TV shows include "Fringe," "The Bachelor," "Gilligan's Island," "Duck Dynasty," "Quantum Leap," "Born This Way," "Kitchen Nightmares" and "Without a Trace."
Variety reports that Freedive content can be accessed from the website via computers and on all Amazon Fire TV devices, with mobile access via the IMDb app available soon. Short-form original series produced by IMDb include "The IMDb Show," "Casting Calls" and "No Small Parts," trailers and celebrity interviews.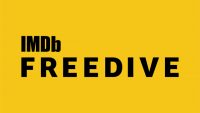 Freedive "will compete with AVOD offerings including those from Tubi, Pluto TV and Walmart's Vudu." IMDb founder/chief executive Col Needham believes that IMDb is competitive because, "customers already rely on IMDb to discover movies and TV shows and decide what to watch."
Freedive also "taps into Amazon's X-Ray feature, which lets viewers access information pulled from IMDb about a title's cast, crew, trivia, soundtracks and more." An IMDb Freedive icon will begin to appear this week on Fire TV devices, in the "Your Apps & Channels" row. Users can also access it via Alexa.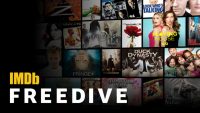 The Wall Street Journal reports that, " digital video is an on-ramp to winning a piece of the roughly $210 billion global TV ad market." Google and Facebook are the current dominant players in the U.S. digital ad market, with Amazon owning a mere four percent of the market. But the company, through its Prime Video service, has created such successful series as "Transparent" and "The Marvelous Mrs. Maisel."
With the newly debuted IMDb Freedive, Amazon will also find another way to boost its advertising ambitions, as well as "compete directly with Pluto TV and Tubi TV." Sinclair Broadcast Group is jumping into streaming as well with STIRR. Unlike Freedive, however, most streaming services are, with the exception of Hulu, ad-free.
Topics:
Ad-Supported
,
Advertising
,
Alexa
,
Amazon
,
AVOD
,
CBS
,
Col Needham
,
Columbia Pictures
,
Facebook
,
Fire TV
,
Freedive
,
Google
,
Hulu
,
IMDb
,
Movies
,
NBCUniversal
,
Pluto TV
,
Sinclair Broadcast Group
,
Sony Pictures Entertainment
,
STIRR
,
Streaming
,
SVOD
,
Tubi
,
TV Shows
,
Video
,
Vudu
,
Walmart
,
Warner Bros. Television