Amazon has introduced "Prime Stations" for users of its Prime Music iOS app. The mobile update is intended to help the music service better compete with the likes of Pandora and iTunes Radio. Prime Stations are ad-free stations that offer unlimited song skips. The updated app features personalized recommendations that are based on a user's play history and will therefore become more accurate over time. Prime Stations can also learn from user feedback (thumbs up or thumbs down) to create better playlists.
The Prime Music streaming service is free for Amazon Prime members, and the Prime Stations feature had already launched on other platforms last fall.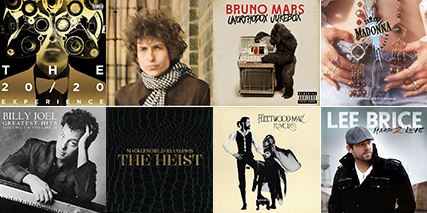 Prime Stations had been made "available on the Web version of the service, as well as in a desktop app for PC and Mac, and on Amazon Fire tablets," explains TechCrunch. "However, iOS users had yet to have access to something similar, though several had requested the feature make the leap to their iPhone. It seems, though, that feature has yet to make its way to the Amazon Music with Prime Music Android application on Google Play."
While the new feature may help Prime Music keep up with competing music services, Amazon still has yet to significantly expand its catalog since the service's launch last year.
The company has licensing deals with Warner Music, Sony and some independent labels, but has yet to sign a deal with Universal Music.
Topics:
Ad-Free
,
Amazon
,
Amazon Fire
,
Amazon Prime
,
Android
,
App
,
Google Play
,
iOS
,
iPhone
,
iTunes Radio
,
Mac
,
Members
,
Mobile
,
Music
,
Pandora
,
PC
,
Personalization
,
Playlist
,
Prime Music
,
Prime Stations
,
Radio
,
Recommendation
,
Smartphone
,
Song
,
Sony
,
Streaming
,
Subscriber
,
Tablet
,
Universal Music
,
Warner Music