Alphabet's revenue is booming, but its costs are also increasing, the result of its efforts to diversify beyond online advertising. Thus, although Internet search showed very strong returns, Alphabet shares fell in after-hours trading due to its shrinking margins and slower revenue growth. In addition to its Google search engine, Alphabet comprises YouTube and Waymo self-driving car divisions. The parent company's increased spending on those two divisions in Q4 pushed margins down to 21 percent from 24 percent a year earlier.
The Wall Street Journal reports that, "Alphabet, with its tentacles stretching across the technology industry, is central to a sector that has become a bellwether for the U.S. stock market." At Alphabet, Q4 also showed $6 billion spent on R&D, up 40 percent. Alphabet's "per-share earnings came in at $12.77 for the latest quarter, beating Wall Street expectations, on total profit of almost $9 billion … [and] revenue of $39.28 billion for the quarter and $136.82 billion for the full year represented a big jump from $32.3 billion and $110 billion, respectfully, a year earlier."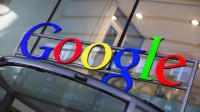 Google and Facebook also "continue to capture the bulk of online advertising dollars," but investors are more focused on "hints on the performance of Alphabet's other units." Google, however, "remains tight-lipped about their profitability," with chief financial officer Ruth Porat declining to "break out [YouTube's] financial results, beyond saying that costs are rising amid torrid competition for content."
"In the long run, for me, YouTube is a place where we see users come not only for entertainment," said chief executive Sundar Pichai. "They come to find information." Porat also declined to give details about Alphabet's Other Bets category, "which includes the company's furtive efforts to develop advanced technologies."
Alphabet had an "overall revenue growth of 22 percent … around the rate that analysts have come to expect, though lower than in 2017's final period." The number of employees also "rose to 98,771, more than double the total five years ago," although Porat said that hiring will soon slow down.
The New York Times reports that, "Google is the top destination for marketers looking to reach consumers online," accounting for 31 percent of global digital advertising, according to eMarketer. Alphabet "reported a 66 percent increase in clicks on its ads, although the revenue per click fell 29 percent during the quarter," meaning that "people are looking at Google's ads more often, though the price of those ads is dropping."
Although mobile ads bring in less revenue, the company "offset that decline because search ads take up more screen space on mobile phones — making it more likely users will click on them."
Google's rising costs include having to pay "smartphone manufacturers like Apple billions of dollars to be the default search engine on their devices." The company is also "spending more to acquire content for YouTube, market new hardware products and build new data centers and other sorts of technology infrastructure." That's of concern to investors since, in 2018, "Google's costs and expenses grew 30 percent, outpacing the 23 percent increase in revenue."
Porat has called "for more fiscal discipline at units like X, Google's research and development arm."