Gaming company Activision Blizzard is creating an internal film/TV studio, headed by former Walt Disney Company executive Nick van Dyk, to produce content based on its 1,000-title library. The first production is animated TV series "Skylanders Academy," based on the "Skylanders" game that's earned $3+ billion since its 2011 launch. The first film is likely to be based on "Call of Duty." This move comes on the heels of Activision's stated intent to acquire King Digital Entertainment, creator of "Candy Crush," for $5.9 billion.
According to The New York Times, Activision Blizzard chief executive Robert Kotick reports that the potential audience for the new content would be 500 million users, including the King Digital players. "Everything we do is in the service of our players," he said.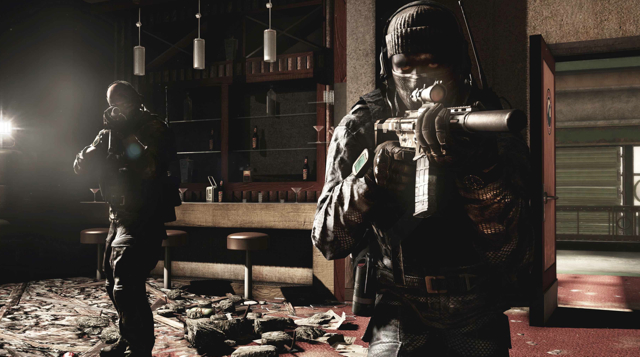 Van Dyk wouldn't give NYT a top budget for any upcoming project, but did say that distribution could be "in theaters by existing movie studios, shown on television by conventional networks, or sold directly to Activision Blizzard customers."
The Wall Street Journal notes that Activision's titles have been "highly sought after by Hollywood studios for years but the company always resisted overtures." That is, with the exception of "Warcraft," based on the game "World of Warcraft," which is set for a June 2016 release by Universal Pictures, in association with Legendary Entertainment and others. Kotick called Legendary a "good partner" but said its own studio would give the company "more creative control."
"What we needed to do was feel like we could deliver content that would be enhancing to the franchises and exceptional to the players and the only way we could do that was by ourselves," said Kotick, adding that the company would also consider OTT distribution. "We have the flexibility to decide what's the best way for the audience to consume that content. We will look at it on a case-by-case basis."
Last month, Activision Blizzard also announced plans to create a division for competitive video games, called e-sports, to be chaired by Steve Bornstein, a former ESPN head who, until last year, was the NFL's top media executive.
Topics:
Activision Blizzard
,
Animation
,
Call of Duty
,
Candy Crush
,
Disney
,
ESPN
,
eSports
,
Gaming
,
King Digital Entertainment
,
Legendary Entertainment
,
Movie
,
NFL
,
Nick van Dyk
,
OTT
,
Production
,
Robert Kotick
,
Skylanders
,
Skylanders Academy
,
Steve Bornstein
,
Streaming Video
,
Television
,
Theater
,
TV Show
,
Universal Pictures
,
Warcraft
,
World of Warcraft