ABC will upgrade its app for iPhones and iPads this week with a "live" button that will allow viewers in the New York and Philadelphia areas to live-stream local ABC programming. The live stream, which will also be offered via ABC-owned stations in six other cities this summer, will be made available only to cable and satellite subscribers. ABC is in talks with 200 affiliates to offer "live" in their markets as well.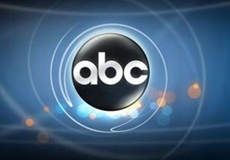 A deal was made this weekend with Hearst Television for 13 markets, including Boston and Pittsburgh. The technology is slated for a demo at ABC's upfront presentation tomorrow.
"The mobile app may prod the other broadcasters to follow ABC, much as they did seven years ago after the network started to stream full episodes of shows the morning after their TV premieres," reports The New York Times. "ABC had originally planned to introduce a live-streaming feature for its apps in 2014, but decided to speed up that process this year."
"We keep a very close eye on consumer demand," explains Anne Sweeney, the president of the Disney-ABC Television Group. "We watch how people are behaving with their devices, and we really felt that we needed to move faster."
The project has been led by Albert Cheng, executive vice president for digital media, who says versions for other tablets and phones will be available in the coming months.
"The live-stream functionality comes at a time when ABC and its broadcast rivals are trying to keep the attention of audiences that are increasingly turning to cable channels and Internet streaming services like Netflix," suggests NYT.
While the app may be seen as a response to the Barry Diller-backed startup Aereo, that streams live TV signals to subscribers, Sweeney notes that plans for the ABC app's live-stream feature began prior to the Aereo service.
"The app, to be named Watch ABC, in line with Disney's existing Watch Disney and Watch ESPN apps, will allow users to watch ABC shows on demand, like the network's previous app had," explains the article. "In the future, ABC will withhold its most recent TV episodes from the free versions of Hulu and ABC.com, further limiting access to paying subscribers of cable and satellite providers only."