As part of its IAB NewFronts presentation, YouTube demonstrated interactive advertising features for smart TVs and mobile devices, which will enable advertisers to create more engagement with viewers by sending links to their phones or connected second screens. Other newly introduced interactive features include those that expand shopping for direct response video ads, such as browsable images that click through to websites. The company stated that it intends to continue to introduce more interactive features for advertisers.
FierceVideo reports that, "the YouTube Shorts player now receives more than 6.5 billion daily views." Google president of the Americas Allan Thygesen "cited Comscore data that suggests YouTube accounts for 40 percent of all ad-supported streaming watch time in the U.S."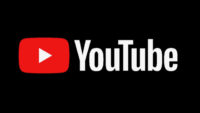 For the last quarter, "Google reported YouTube advertising revenue of approximately $6 billion, up from approximately $4 billion one year ago." In February, Alphabet chief executive Sundar Pichai said that, to make YouTube more accessible to viewers, it is "investing in Google TV, Chromecast and YouTube TV." Google chief business officer Philipp Schindler noted, however, that advertising on YouTube TV is still "very, very early."
CNET reports that Brand Extensions, which will launch later this year, is a new YouTube tool for advertisers that will allow viewers to "get information about an advertised product without interrupting the actual video they want to watch." YouTube also "announced a slate of new original programming … [and] said this year it will also start letting advertisers buy 'seasonal sponsorships,' focused on a time of year like Mother's Day or Summer Wellness."
Among the new shows are an unscripted series featuring Will Smith; an Alicia Keys "performative" docuseries; the third season of the scripted "Liza on Demand," with Liza Koshy and her roommates; a docuseries "Ice Cold" that explores racial inequality in America through "the prism of hip-hop jewelry"; "Recipe for Change" focused on Asian American storytellers; and "Barbershop Medicine," exploring racial justice and socioeconomic factors in healthcare with a focus on COVID-19.
9to5Google reports that this YouTube's Brandcast Delivered for advertisers, part of the NewFronts event, was "hosted by Hasan Minhaj and featured YouTube creators like iJustine, James Corden and Venus Williams, as well as a musical performance from Miley Cyrus." The message was that YouTube is the "No. 1 content provider that viewers would miss if it were no longer available" as well as the "biggest contributor" to global culture, creativity and learning.
Elsewhere, 9to5Google reports that, "following last year's rebrand from Google Preferred, YouTube Select's upfront slate will be complemented by seasonal sponsorships that focus 'on what's prominent in culture during that time'," such as Women's History Month or Black Music Appreciation Month. Upfront offerings include "NFL Game Day All Access, the Summer Game Fest, and The Game Awards … [as well as] YouTube Greenlight," in which creators "pitch original series ideas based on specific advertisers goals."
Topics:
Advertising
,
Alicia Keys
,
Allan Thygesen
,
Alphabet
,
Brand Extensions
,
Chromecast
,
Comscore
,
COVID-19
,
E-Commerce
,
Google
,
Google Preferred
,
Google TV
,
Hasan Minhaj
,
iJustine
,
Interactive Advertising
,
James Corden
,
Liza Koshy
,
Miley Cyrus
,
NewFronts
,
NFL
,
Philipp Schindler
,
Sundar Pichai
,
Venus Williams
,
Will Smith
,
YouTube
,
YouTube Select
,
YouTube Shorts
,
YouTube TV