YouTube is embarking on tests of a new FAST channel hub. The move is the latest by the Alphabet-owned platform to expand its ambitions to become a full-service video provider. YouTube is reported by The Wall Street Journal to be in talks with entertainment firms about featuring films and TV series in a configuration not unlike that typically offered by cable (i.e., packaged) and is testing the approach with a limited number of media companies in anticipation of a potential full-on launch later this year. Deployment of a free, ad-supported TV hub would put YouTube on a path to become a go-to destination for general video in competition with entities such as Roku, Pluto TV and Tubi TV.
"The discussions follow other YouTube streaming initiatives, including its recent creation of a marketplace allowing users to sign up for paid streaming services and its deal to pay about $2 billion a year for rights to the National Football League's Sunday Ticket franchise," The Wall Street Journal reports, noting that a YouTube spokeswoman confirmed "a small experiment that lets a subset of viewers watch free, ad-supported channels" is being used "to gauge viewer interest."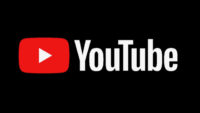 YouTube garnered $7.1 billion in advertising revenue in Q3 2022, approximately 13 percent more than Alphabet's Google drew for the same period, according to earnings statements. However, YouTube's Q3 performance marked the first ad revenue decline since 2022, when Alphabet started breaking out its financial performance.
WSJ describes the FAST sector as "a crowded but fast-growing area of the streaming business, with more than 20 free ad-supported TV platforms in the U.S., according to S&P Global Market Intelligence," which projects ad revenue from FAST services "to rise from $4 billion in 2022 to $9 billion by 2026."
For its new hub, YouTube is reportedly discussing a similar ad revenue cut of about 45 percent, with programmers keeping 55 percent, similar to its existing arrangements with  content creators, WSJ reports, adding that "becoming a destination for ad-supported channels makes sense for YouTube given how much success other companies have had in the space.
In November, YouTube launched YouTube Primetime Channels, which offers subscriptions to third-party services like  Paramount+, Showtime, MGM+, AMC+ and Starz. Beginning with the 2023 football season, YouTube TV and YouTube Primetime Channels add the NFL Sunday Ticket.
Fierce Video calls YouTube "the biggest host of user-generated content on the Internet," writing that "in recent years, the service has successfully wooed traditional media companies to their platform — everyone from late-night talk shows to news magazine programs (and even some HBO programs) distribute video clips through YouTube."