YouTube announced it plans to expand into e-tailing with the launch of Holiday Stream and Shop, a week-long live-streaming event in which hand-picked social media stars will use the video platform to offer their own merchandise as well as branded goods. YouTube, which is part of Alphabet's Google, has for years teased the idea of introducing online shopping, but the concept gained momentum when the COVID-19 pandemic triggered explosive growth in e-commerce. Meanwhile, NBCUniversal also plans an interactive live-streamed shopping experience.
YouTube in February announced it was beta testing an "integrated shopping experience that allows viewers to tap into the credibility and knowledge of trusted creators to make informed purchases directly on YouTube."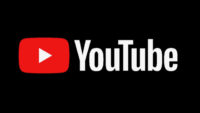 In the coming weeks, that feature will be rolled out as part of a concept called "shoppable video," part of a push to make YouTube a shopping destination as it seeks to keep up with social sharing platforms including Facebook, TikTok and Snapchat, all of whom introduced or expanded shopping functionality this past year.
Bloomberg reports that U.S. companies are seeking to replicate the impressive online shopping results achieved in China, "where the fusion of social media and e-commerce has created a colossal industry." Research firm eMarketer predicts Chinese social commerce will reach $352 billion in 2021, nearly 10 times larger than the U.S. "With its holiday event, YouTube is looking to replicate the lucrative bonanzas in China."
YouTube plans to initially limit its shopping to tech and beauty items and is counting on its top influencers to jump-start shopping. For the holiday live-stream event, YouTube has enlisted Gordon Ramsay, Patrick Starrr, MrBeast and the Merrell Twins.
In other e-tail news, Variety reports NBCUniversal "plans to launch an interactive live-streamed shopping show over three of the holiday season's heaviest days, using Instagram, Facebook and Comcast's Xfinity cable system, and also expects to debut an online bazaar where consumers can purchase goods affiliated with various stars of shows on the company's Bravo cable network."
Topics:
Alphabet
,
Bravo
,
China
,
Comcast Xfinity
,
COVID-19
,
E-Commerce
,
eMarketer
,
Facebook
,
Google
,
Gordon Ramsay
,
Holiday Stream and Shop
,
Influencer
,
Instagram
,
Live Streaming
,
Merrell Twins
,
MrBeast
,
NBCUniversal
,
Online Shopping
,
Patrick Starrr
,
Shoppable Video
,
Snapchat
,
Social Media
,
TikTok
,
YouTube
,
YouTube Shopping