YouTube plans to produce new original series to be available for free on its site. Actor and comedian Kevin Hart, talk-show host and producer Ellen DeGeneres and Internet comedy duo Rhett & Link are producing unscripted series to roll out in 2017. The Google-owned company will also invest more in its paid video and music streaming service YouTube Red, which launched in October 2015. YouTube will fund more than 40 original shows and movies in the next year. By devoting hundreds of millions of dollars to programming with high-profile stars, YouTube hopes to attract more advertisers.
Bloomberg reports that YouTube is aiming at advertisers like Johnson & Johnson, which is sponsoring "Best.Cover.Ever.," a Ryan Seacrest music competition due to debut later this year.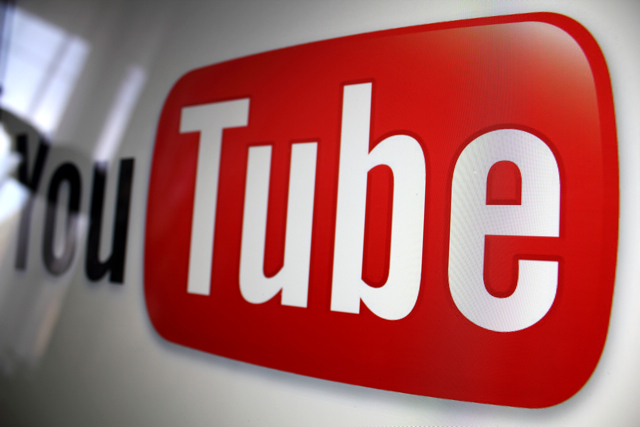 "We're working with YouTube stars and big celebrities that we know have global appeal, advertiser appeal and are largely established on the platform," said YouTube head of original content Susanne Daniels. YouTube's plans were launched "more than a year ago after executives saw a study on the growing number of TV shows being produced," noting that "most of the new shows appears on premium services with no ads."
"We're turning the infrastructure we've built for original programming into supporting our biggest partners,'' said YouTube chief business officer Robert Kyncl. "Nobody is doing it the way we are. Nobody can release originals on a global basis with the scale we have in advertising.'' Kyncl is referring to parent company Google, which had more than $21 billion in ad sales in Q1 this year, "more than the entire U.S. TV industry."
YouTube's plan for the new shows won't impact its commitment to the advertising-free Red, which costs subscribers $9.99 per month. The company "backed almost 30 programs on Red last year, and plans to spend even more this year and next," with shows that cost $3 million to $6 million per hour, similar to HBO and Showtime budgets.
To produce content, YouTube, which has large studios in nine cities, has honed in on "a mix of traditional stars and new ones," all of whom have significant followings. DeGeneres, for example, has almost 20 million YouTube followers.
YouTube hit a bump last month when marketers found their ads were placed next to offensive videos, but the company "adopted new rules and said the scandal had minimal impact on sales." But, says Blooomberg, "advertisers are wary of a site that relies on so many user videos, which makes it harder to ensure ads run alongside high-quality shows."
"The two biggest players in the NewFronts are YouTube and Hulu, yet neither tells you exactly where your ad ran," said OMD USA chief investment officer Ben Winkler. "I expect YouTube will be the first to blink."
Topics:
Advertising
,
Alphabet
,
Ben Winkler
,
Ellen DeGeneres
,
Google
,
HBO
,
Hulu
,
Internet
,
Johnson & Johnson
,
Kevin Hart
,
Ludacris
,
Marketing
,
Movie
,
Music
,
NewFronts
,
OMD
,
Original Content
,
Rhett & Link
,
Robert Kyncl
,
Ryan Seacrest
,
Showtime
,
Streaming
,
Streaming Video
,
Susanne Daniels
,
Television
,
TV Show
,
Video
,
YouTube
,
YouTube Celebrities
,
YouTube Red