During his keynote presentation at CES 2016, YouTube's chief business officer Robert Kyncl expressed continuing confidence in the growth of online video. He believes that people will spend most of their time (outside of working and sleeping) watching digital video. The executive stood by his 2012 predictions that 90 percent of all Internet traffic would be video and 75 percent of all video would be digital by the year 2020. Kyncl also explained how YouTube is evolving and planning to support high dynamic range.
YouTube has played a major role in the growth of digital video, and the service is quickly evolving to keep up with demand. The digital video platform has started offering original content, a paid subscription service with ad-free video streaming, and 360-degree video.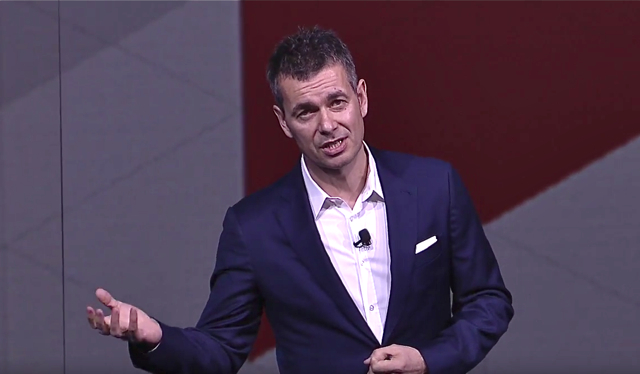 Soon, YouTube will also support videos with HDR technology. The online video service is also working with GoPro to develop a 360-degree camera that will make it easier for people to shoot virtual reality content.
In fact, Go-Pro was a company that got a boost from YouTube. It wasn't until people started posting their GoPro videos on YouTube that the camera company really started to take off. Add that to the long list of singers and personalities on YouTube that made it big. "A billion views [for a video] used to be an outlier," Kyncl said. "Now we see that engagement multiple times a year."
YouTube isn't the only evidence that online video is growing. More people are cutting the cord and opting for online video services, reports Variety. The convenience of finding and accessing online video makes it entirely plausible to imagine a world where the average consumer, who watches about five hours of TV content a day, does most of their watching online.
Related:
YouTube Announces HDR Video Support, Mashable, 1/7/16
Topics:
360-Degree Camera
,
360-Degree Video
,
Action Cam
,
Ad-Free
,
Advertising
,
CES 2016
,
Cord Cutting
,
CTA
,
Digital Video
,
GoPro
,
HDR
,
Internet
,
Internet Traffic
,
Las Vegas
,
Online Video
,
Original Content
,
Paid Subscription
,
Robert Kyncl
,
Streaming
,
Subscription
,
Television
,
Video
,
Virtual Reality
,
YouTube