YouTube has added a dedicated podcasts homepage for U.S. users. The page — featuring both audio-only and video-recorded studio shows — went live for some users last month. It appears to be part of a grander scheme by the Google subsidiary to take on pod plays by Apple and Spotify, which it is already outperforming. Both added video podcasts in recent years. Studies say most U.S. podcast listeners get content from YouTube. Last week, NPR announced it is bringing its podcast catalog to YouTube, which is monetizing the podcasting shows with ads inserted by Google and others. 
While it does not yet appear to have its own tab in YouTube's sidebar navigation, YouTube.com/podcasts links from the Explore page along with top destinations including Gaming, Sports, Fashion and Learning.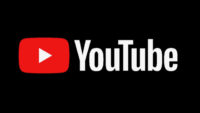 "Last year, YouTube hired a podcast executive, Kai Chuk, to lead its efforts in the space and has been offering cash to popular podcasters to film their shows," TechCrunch reports, indicating YouTube declined to expound on its podcasting plans, deferring to future announcements.
In March, Podnews leaked excerpts from a document described as an 84-page YouTube business plan detailing "tighter integration, monetization and analytics for podcasts."
"The document said YouTube planned to roll out audio-first metrics to creators and integrate YouTube data into podcast measurement platforms, including Nielsen, Chartable and Podtrac," TechCrunch writes, calling the addition of a top-level podcasts landing page "a fairly significant move for the company."
YouTube has in the past fostered the growth of verticals including Gaming and Fashion & Beauty by launching dedicated landing pages in 2015 and 2019, respectively. The Podcasting addition "could present a potential new revenue stream for the tech giant at a time when the younger generation has shifted their search behavior from Google to other platforms, like TikTok," TechCrunch says.
So far, "the new page features trending shows and channels that already have millions of subscribers, like The H3 Podcast or Logan Paul's podcast, but otherwise does not exhibit a ton of curation," posits The Verge, which says the effort "is not nearly as sophisticated as rival podcast platforms, but that may not matter all that much," citing a study by Cumulus Media that says "six in ten weekly podcast listeners say they prefer podcasts with video" and found YouTube the number one podcast destination among those surveyed, followed by Spotify and Apple Podcasts.
The Verge also cites a Luminate Podcast 360 report that found "YouTube is the most-used platform for podcasts, with 78 percent of U.S. podcast listeners 13 and older saying they have used the streamer for their shows."
The podcast sector passed the $1 billion revenue mark last year, according to the Interactive Advertising Bureau. The Verge notes "YouTube doesn't really need to own podcasting, but the page is an indication that the company may put more resources into it anyway."
Engadget says that its new partnership with NPR — which brings it more than 20 programs, including the popular "Up First" and "Fresh Air" — evidences "YouTube getting serious about the medium."
Related:
Evidence Mounts of Google's YouTube Podcast Page Tests, Adweek, 8/24/22
Media Monitors Q2 Podcast and Publisher Charts Led by Joe Rogan and iHeart, All Access, 8/24/22
Topics:
Advertising
,
Analytics
,
Apple
,
Apple Podcasts
,
Audio
,
Chartable
,
Cumulus Media
,
Curation
,
Fresh Air
,
Google
,
H3 Podcast
,
Homepage
,
IAB
,
Interactive Advertising Bureau
,
Kai Chuk
,
Logan Paul
,
Luminate
,
Metrics
,
Nielsen
,
NPR
,
Podcast
,
Podcasting
,
Podtrac
,
Spotify
,
TikTok
,
Up First
,
Video Podcast
,
YouTube