When Apple's 5-day Worldwide Developers Conference (WWDC) kicks off June 3 in San Jose, the company is reportedly planning to introduce an array of new apps, software features and development tools. According to those familiar with the plans, Apple is expected to introduce operating system updates for its Apple TV, Apple Watch, iPad, iPhone and Mac computers. The new iOS 13, codenamed "Yukon," will offer new and updated features — while iOS14, codenamed "Azul," will launch next year to support 5G wireless and new AR functions.
"Highlights include upgrades to core iPhone apps such as Maps, Reminders and Messages," reports Bloomberg, in addition to "new apps for the Apple Watch that make it more independent from the iPhone, and enhancements to the health tracking capabilities of Apple devices." Apple is developing new apps for its Watch and "plans to add the App Store directly to the Watch so users can download apps on the go."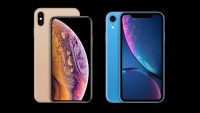 Apple continues to walk a fine line between pursuing apps created by independent developers and building its own services, such as the company's Apple Music and planned TV+ subscription video offering. While the company provides tools for outside developers, it also continues to build its own popular apps.
"That helps differentiate its devices from rivals but sometimes upsets third-party developers," notes Bloomberg. Spotify and other app developers "have complained to European antitrust regulators that Apple's own software and services give it an unfair advantage on the App Store. U.S presidential candidate Elizabeth Warren has proposed splitting the App Store from the rest of the company, although few other policymakers have supported the idea."
Regardless, more than 20 million developers have created some 2 million apps for Apple. According to Sensor Tower, the App Store generated $46.6 billion in spending in 2018, nearly twice the amount spent on Android apps via Google Play.
Visit Bloomberg for a detailed list of the new features and upgrades for iOS 13, macOS 10.15 and watchOS 6 expected to be revealed at WWDC.
Topics:
5G
,
Android
,
Antitrust
,
App Store
,
Apple
,
Apple Music
,
Apple TV
,
Apple Watch
,
Apps
,
Augmented Reality
,
Azul
,
Developers
,
Elizabeth Warren
,
Fitness
,
Google
,
Google Play
,
Health
,
iOS 13
,
iOS 14
,
iPad
,
iPhone
,
Mac
,
macOS 10.15
,
Mobile
,
Music
,
San Jose
,
Sensor Tower
,
Smartphones
,
Software
,
Spotify
,
Streaming
,
Subscription
,
Video
,
WWDC
,
Yukon