During yesterday's Worldwide Developers Conference keynote, Apple introduced its much anticipated streaming music service. The free, ad-supported iTunes Radio will feature a sizable music catalog, thanks to deals Apple has made with all the major record labels. The service features algorithmically programmed stations, more than 200 genre-based stations and a station that reflects music currently trending on Twitter.
"Like the popular streaming-music service Pandora, iTunes Radio lets you create personalized radio stations based on one or more artists, albums, songs, or genres of your choice," reports CNET. "This makes it an attractive alternative to your iTunes library if you're looking to discover new music. And if you are already using iTunes or the built-in Music app on iOS as your media player of choice, then jumping onto iTunes Radio is almost a no-brainer, since it will come built into these programs come fall."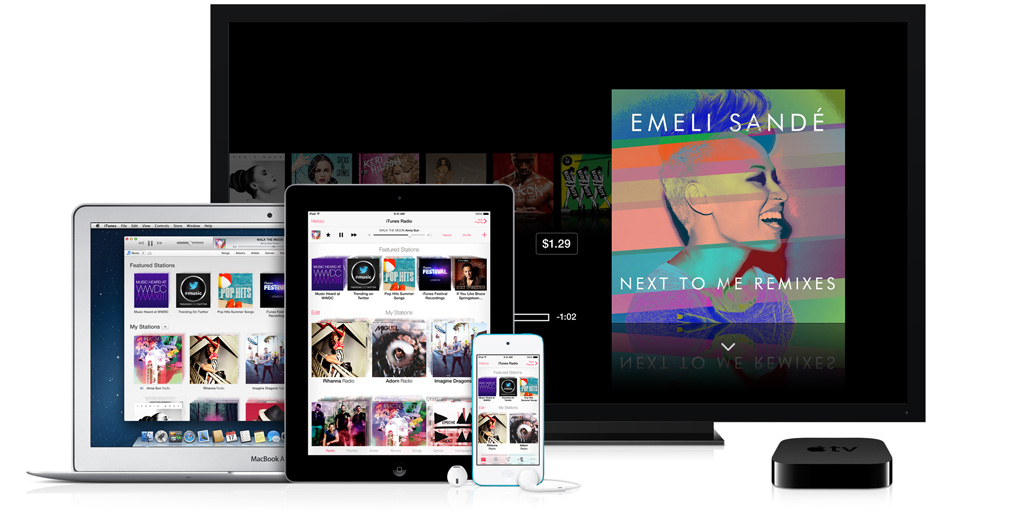 Apple's new service is distinct from its competitors in that users can access their iTunes accounts and their purchase data.
"Because of this connection, the more music you play and purchase, the better iTunes Radio gets at creating featured stations that are tailored to your taste," notes CNET. "On top of this, iTunes Radio makes it easy to quickly jump from radio-play to the iTunes Store to purchase the track that is currently playing. Apple, of course, hopes that this bridge between music discovery and purchase will make for a very profitable (for the company) cycle."
The service is integrated with Siri, allowing for voice commands to access stations and track information, add songs to a wish list and to pause, stop, or skip a song.
"Apple's iTunes Radio will come built into the Music app on devices running iOS 7," explains the article. "In addition, it will be available through iTunes on Macs and PCs, and on Apple TV. It is an ad-supported service, but comes ad-free if you're an iTunes Match subscriber."
Apple will make it initially available in the U.S., but has plans to later expand to other countries.