Following arguments in February, the case of United States v. Microsoft, No. 17-2, ended in a draw, or, as the court said, "no live dispute remains between the parties." Federal prosecutors wanted to force Microsoft to turn over digital data stored outside the U.S., but a new federal law, agreed both sides, made the case — based on whether a 1986 law applied to digital data — moot. During arguments, some justices had suggested that Congress, and not the court, should define privacy in a new digital world.
"If Congress takes a look at this, realizing that much time and innovation has occurred since 1986, it can write a statute that takes account of various interests," said Justice Ruth Bader Ginsburg.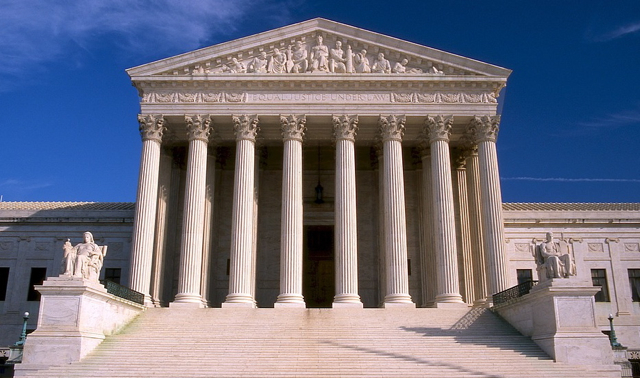 The New York Times reports that, on March 23, Congress did just that, enacting the so-called CLOUD Act, "more formally, the Clarifying Lawful Overseas Use of Data Act," which states that the 1986 law "clearly applied to data held overseas."
The case was sparked by "a federal drug investigation in which prosecutors sought a suspect's emails that were stored in a Microsoft data center in Dublin." The nationality of the suspect was not named, but the prosecutors argued that, "they were entitled to the emails because Microsoft is based in the United States." A New York federal magistrate judge agreed to allow a warrant to be issued under the 1986 federal Stored Communication Act.
Microsoft argued that, "prosecutors could not force it to hand over customer emails stored abroad," and "a three-judge panel of the United States Court of Appeals for the Second Circuit, in Manhattan, ruled that the warrant in the case could not be used to obtain evidence beyond the nation's borders because the 1986 law did not apply extraterritorially."
Judge Gerard E. Lynch, who concurred with the opinion, "urged Congress to revise the 1986 law, which he said was badly outdated."
In the wake of the new law passing, the government "withdrew the earlier warrant and obtained a new one," which the Supreme Court just declared moot. Microsoft lawyers noted that the legal issue is "now of only historical interest." "Congress was always the proper forum for updating the 1986 law," they wrote, "and Congress has now acted."