The FCC voted unanimously to push forward a new rule that would prevent federally subsidized telecommunications carriers from buying gear from "suppliers deemed to pose a risk to American national security." A second vote will make the rule final. The rule is aimed at Chinese companies Huawei and ZTE. The day previous to the vote, the government blocked ZTE from using U.S.-made components, saying it "failed to punish employees who violated American sanctions against North Korea and Iran."
The New York Times reports that, "the moves intensify an already testy fight between China and the United States for high-tech supremacy" that has been brewing for years. Huawei has been trying to sell smartphones and other equipment in the U.S. for almost ten years. A big push this year went off the rails when AT&T walked away from a deal to sell the smartphones, apparently acceding to "government security concerns."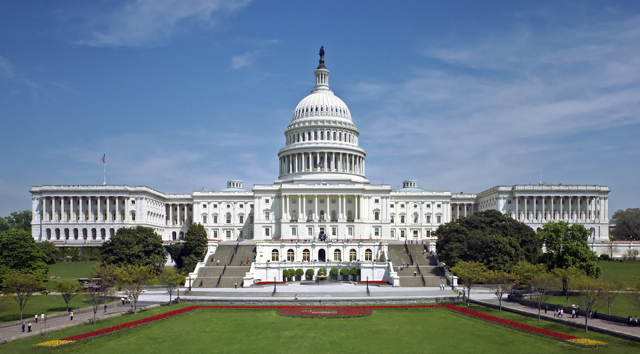 The Trump administration has "accused Beijing of stealing American know-how as part of its ambitions to transform the Chinese economy, prompting tit-for-tat tariffs."
As a result of the FCC's move, U.S. companies, such as Apple and Qualcomm, could be "caught in the crossfire." Last year, Apple sold $46.5 billion worth of iPhones and other products — representing 20 percent of its total sales — in mainland China, Taiwan and Hong Kong. Eurasia Group global technology policy analysis lead Paul Triolo notes that, "Beijing will not sit idly by." "It is likely to get ugly before it gets better," he said.
The Information Technology Industry Council head Dean Garfield suggested that, "Beijing could use its broad cybersecurity laws to steal the core computer code of American companies operating in China." MasterCard, Visa and JPMorgan Chase could also lose "recent commitments to allow more financial and electronic payments services."
Elsewhere, NYT reports that, in light of current events, Huawei, "the world's biggest supplier of the equipment that powers the wireless age," laid off William B. Plummer, the "face of its Sisyphean efforts to win over Washington," in addition to four other Americans. Should the FCC vote in the new rule to block "suppliers deemed to pose a risk to American national security," Huawei will lose any U.S. business the company now has.
Huawei, which insists employees own the company, not the Chinese government, has "emphasized growth opportunities in Europe and Asia" and "described ambitions to further diversify Huawei's business into helping organizations of all kinds — not merely wireless carriers."
In 2012, Huawei spent $1.2 million lobbying in the U.S, a figure that dipped to $60,000 last year. NYT said that the company's "telecom business could be dampened as other countries, particularly allies of the United States, weigh risks to their national security." Huawei is the world's third largest smartphone brand after Samsung and Apple.
Topics:
Apple
,
Asia
,
AT&T
,
China
,
Cybersecurity
,
Dean Garfield
,
Donald Trump
,
Eurasia Group
,
Europe
,
FCC
,
Federal Government
,
Hong Kong
,
Huawei
,
Iran
,
JPMorgan Chase
,
Mastercard
,
National Security
,
North Korea
,
Paul Triolo
,
Qualcomm
,
Samsung
,
Smartphone
,
Taiwan
,
Tariff
,
Telecom
,
Visa
,
William Plummer
,
Wireless
,
ZTE