Last week, Warner Bros. announced the creation of a new film production unit named Warner Max that will create original content for WarnerMedia's new streaming service, HBO Max, set to launch in the U.S. this May for $15/month. The joint venture plans to produce 8-10 mid-budget movies per year, and will not impact the number of theatrical releases produced by Warner Bros. or New Line Cinema. The first Warner Max film is slated to premiere later this year, while Warner Bros. will distribute content across other media and territories beyond the HBO Max SVOD window. Meanwhile, WarnerMedia is reportedly investing heavily in online original series ahead of the HBO Max launch, including a number of sci-fi and fantasy titles.
"Formed at the behest of WarnerMedia CEO John Stankey and Warner Bros. Entertainment president Ann Sarnoff," reports Variety, "the division will deliver on the promise of synergy by leveraging the company's brand and talent portfolios, including DC Films, HBO original content, New Line Cinema, and Warner Animation Group."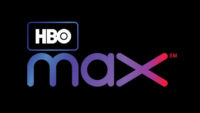 "Warner Max will be overseen by HBO Max's chief content officer Kevin Reilly and Warner Bros. Pictures Group chairman Toby Emmerich, who will share greenlight responsibilities," notes Variety. "They will work in collaboration with Warner Bros. Pictures COO Carolyn Blackwood and HBO Max executive Sarah Aubrey. Jessie Henderson, executive VP of original feature films for HBO Max, will expand her role to serve as day-to-day head of the label and liaison between HBO Max and Warner Bros."
"We are going to deliver a collaborative and lean process for talent, make a range of quality films, and provide a platform for each of them to have cultural impact," explained Reilly in the press release. "Now, HBO Max will be home to a robust collection of the legendary Warner Bros. film library and a new slate of original Warner Max films."
"Warner Bros. Pictures Group has long been the gold standard for filmmaker driven storytelling," added HBO Max's Aubrey. "We are proud to be in in the features business with them and continue that legacy on our SVOD platform."
A new study from Ampere Analysis points to a significant jump in streaming commissions for WarnerMedia's TV projects and a decrease in its commissioning activity from cable networks. "Warner's pivot toward an increasingly HBO Max-first approach to commissioning is not only apparent in the number of new projects in development, but also in the types of content being commissioned," suggested Fred Black of Ampere Analysis, who noted that genres such as sci-fi and fantasy tend to perform well online.
"The online shift is significant as Warner is the third-largest commissioner of new titles among U.S. cable networks groups, behind only Discovery and ViacomCBS, and second in the U.S. scripted space," explains The Hollywood Reporter. "Discovery CEO David Zaslav has said that the cable channel giant is mulling a streaming launch itself and after the merger that created ViacomCBS the company is looking to combine both sides' online offerings, which include CBS All Access and Showtime's streaming service."
Topics:
Ampere Analysis
,
Ann Sarnoff
,
AT&T
,
Cable
,
Carolyn Blackwood
,
CBS All Access
,
David Zaslav
,
DC Films
,
Discovery
,
Fred Black
,
HBO
,
HBO Max
,
Jessie Henderson
,
John Stankey
,
Kevin Reilly
,
Movies
,
New Line Cinema
,
Original Content
,
Sarah Aubrey
,
Showtime
,
Streaming
,
SVOD
,
Toby Emmerich
,
TV Shows
,
Video
,
Warner Animation Group
,
Warner Bros.
,
Warner Max
,
WarnerMedia