Walmart is in the early stages of considering the launch of a subscription video-streaming service that would compete with Amazon, Hulu, HBO and Netflix. Sources said that the retail behemoth hasn't yet greenlit the ambitious project, which may include a lower-price monthly subscription fee, but that decision could come as early as later this summer or early fall. Discovery is also contemplating the launch of a direct-to-consumer service, priced at $5 to $8 monthly, that would include all the company's networks.
The Wall Street Journal reports that former Epix chief executive Mark Greenberg, who was also an executive at Showtime and HBO, has been advising Walmart for the past several months. If Walmart does move ahead with the idea, it would be separate from Vudu, which it acquired in 2010.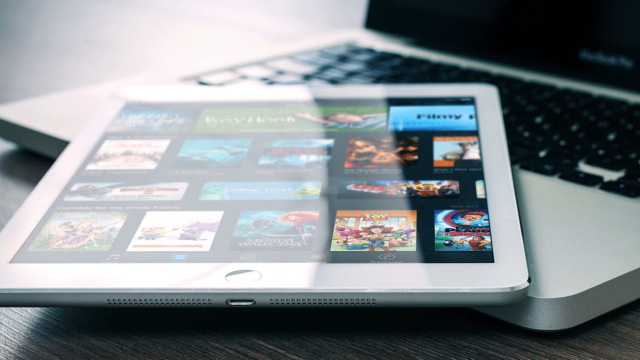 Vudu allows users to buy or rent individual films and is "widely available on televisions and streaming devices such as Roku, but hasn't attracted the usership of rivals." As a comparison, comScore reports that, of U.S. households streaming video on a home TV, 73 percent watched Netflix, 50 percent YouTube, 36 percent Hulu, 28 percent Amazon Prime Video and 13 percent Vudu.
A Walmart streaming service could "license existing content rather than produce original programming," but original content would be important to establishing its brand. However, companies like Netflix have driven up the cost of producing such content. Netflix stated it is "spending $8 billion on original and acquired content," Amazon will lay out more than $4 billion and HBO has budgeted $2.7 billion this year. Sources said Walmart content will be "middle of the road," aimed at its core shoppers "away from the coasts."
TechCrunch reports that, since Discovery Communications bought Scripps Networks Interactive in March for $14.6 billion, "the company is now toying with the idea of launching its own direct-to-consumer service." Discovery chief executive David Zaslav hasn't said whether the service would be only domestic or when it will launch, but he "did note that he was encouraged by other newcomers in the streaming space, including the low-cost skinny bundle Philo, and AT&T's just launched WatchTV."
Zaslav pointed out that the company now operates four of the top cable networks for women 25 to 64 — ID, HGTV, Food Network and TLC — "and it accounts for 22 to 25 percent of the U.S. female audience on any given night." Its popular "Shark Week" could also drive customers, although "it's unclear if that many consumers would pay for Discovery as a standalone offering, given how competitive the streaming landscape has become these days."
That includes not just popular premium cable networks but "channels' own apps, as with CBS All Access, to streaming sports services like fuboTV," as well as a wide variety of over-the-top live TV such as Sling TV, YouTube TV, PlayStation Vue, DirecTV Now and others.
Discovery "could have some success through Amazon's Prime Video Channels, which allow consumers to build a true a la carte service" and today "reportedly account for 55 percent of all direct-to-consumer video subscriptions" and growing. Some critics say, however, that "even with Scripps, Discovery would need to pick up another company to make its offering more appealing and competitive — especially in light of industry consolidation efforts."
Topics:
Amazon
,
Amazon Prime Video
,
AT&T
,
CBS All Access
,
Comscore
,
David Zaslav
,
DirecTV Now
,
Discovery
,
EPIX
,
Food Network
,
fuboTV
,
HBO
,
HGTV
,
Hulu
,
ID
,
Mark Greenberg
,
Netflix
,
OTT
,
Philo
,
PlayStation Vue
,
Roku
,
Scripps Networks Interactive
,
Shark Week
,
Showtime
,
Streaming
,
Subscription
,
TLC
,
Video
,
Vudu
,
Walmart
,
WatchTV
,
YouTube TV