In partnership with Lionsgate and Starz, Vimeo has opened a TV storefront in the model of iTunes, meaning viewers can purchase shows rather than stream them. Available series include "Orange Is the New Black," "Casual," "The Royals," "Mad Men," and "Weeds" as well as the entire Lionsgate catalog, which adds "Nurse Jackie," "Boss," "Blue Mountain State," and "Manhattan." Vimeo has been focused on improving its video-on-demand business, including buying VHX, a video distribution platform, and making its own original content.
TechCrunch notes that, "in addition to Lionsgate, Vimeo's new TV store will also soon include Starz series," which includes "The Girlfriend Experience," "Ash vs Evil Dead" and "Black Sails." What differentiates Vimeo's offering is that it is "one of a few distribution platforms that's making these scripted series accessible internationally," in 150 countries.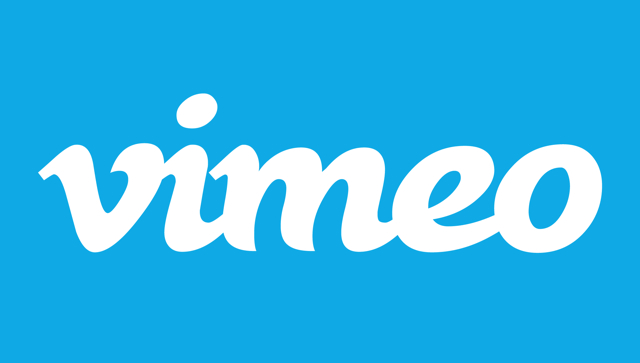 Visitors to the site can watch trailers, subscribe to email updates from show creators and buy individual episodes or a full season bundle.
Vimeo is pricing the shows competitively; a "Mad Men" season goes for $9.99 for the SD version compared to $19.99 on Amazon; individual episodes are $2.99 on both sites. For binge-watchers, Vimeo also "displays the duration for each series it's selling." Vimeo's on-demand offering also displays "other paid content from Vimeo creators, including films and shows."
Wired notes that Vimeo has redesigned its website pages, more specifically its new creator pages, making them "simple, straightforward, and stylish." The creator page now features a profile photo and short bio above "ten featured videos arranged in a two-up grid," aimed at focusing on the filmmaker — and differentiating the site from YouTube.
"The way that we come at all of our design decisions is that we put our creators first and we put their work first," said Vimeo's Creator Platform director of product management Jai Punjabi. "We put their storytelling first."
Another new feature is a cover video, a looping clip that lets the filmmaker introduce him or herself with a moving image. "Video is a way more emotionally impactful medium," he said. "You can get a feel and an attitude of what somebody's about."
It's all "another step toward making the video-sharing service a tool to help users showcase their work and meet other creatives." According to Punjabi, more changes are coming in the efforts towards "making Vimeo work as a filmmakers' LinkedIn." "There's a whole bunch of stuff we'll release down the road around being able to connect video professionals with other folks that are interested in working with them or collaborating with them," he says. "This is just setting the stage for that."
Topics:
Amazon
,
Binge Watching
,
Black Sails
,
Blue Mountain State
,
Boss
,
Casual
,
Distribution
,
iTunes
,
Jai Punjabi
,
LinkedIn
,
Lionsgate
,
Mad Men
,
Manhattan
,
Movie
,
Nurse Jackie
,
On Demand
,
Orange Is the New Black
,
Premium Cable
,
Starz
,
Streaming
,
Television
,
The Girlfriend Experience
,
The Royals
,
VHX
,
Video
,
Vimeo
,
VOD
,
Weeds
,
YouTube