Vice Media has generated more buzz, media partnerships and revenue than most new media companies. Traditional media companies following young male viewers fleeing TV find the coveted demographic at home at Vice, making it a particularly attractive target for investments, partnerships and, potentially, acquisition. One recent blip, however, is an accounting snafu: whereas Vice says company revenue will hit nearly $1 billion this year, others have said that number is much closer to $500 million.
The Wall Street Journal explains that accounting systems are responsible for the wildly different dollar figures. Under generally accepted accounting principles, or GAAP, Vice Media is apparently on track to make $500 million — still, at double that of the previous year, an impressive number. A Vice spokesman said the company didn't view any discrepancies.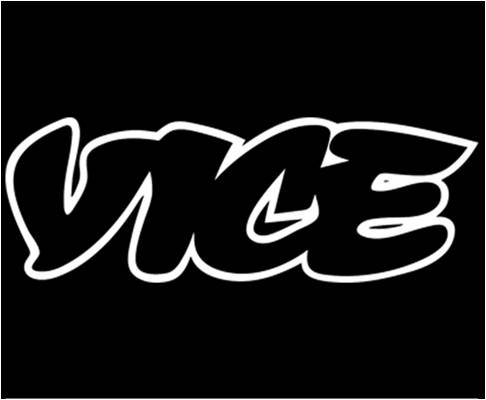 "We're on pace to book a billion dollars," he explained. "That level of activity includes bookings and revenue that get delivered this year, and it would also include activity this year that results in near-term commitments going forward."
One factor is that a planned Vice TV channel, in the works with A+E Networks (a joint venture of Disney and Hearst), has been delayed, resulting in less revenue than originally anticipated. (However, Vice and A+E announced yesterday that they had inked the long-awaited deal for Vice to take over A+E channel H2, according to The New York Times.)
WSJ notes that only public companies are required to report metrics based on GAAP; others "often use terms like 'bookings', 'managed revenue', or 'gross sales' to refer to the money generated by their products or services in a given year, even if that includes payments that won't actually be received until the following year, or cash they must share with partners."
In the U.S., Vice's online properties have seen a dramatic increase in Web traffic; comScore reports 61 million unique visits in September, compared to 39 million a year earlier. In addition to the A+E channel, Vice, which operates in 30+ countries, plans to launch 10 to 15 international channels next year. Vice Media chief executive Shane Smith told CNBC that the company, valued at $5 billion, was in acquisition talks with "everybody."
The company has had investments from or inked partnerships with 21st Century Fox, A+E, Disney, News Corp, Snapchat, Live Nation, YouTube, Samsung and Verizon.
Topics:
21st Century Fox
,
A+E Networks
,
Acquisition
,
Channel
,
CNBC
,
Comscore
,
Demographic
,
Disney
,
GAAP
,
H2
,
Hearst
,
Internet
,
Live Nation
,
News Corp
,
Samsung
,
Shane Smith
,
Snapchat
,
Television
,
TV Show
,
Verizon
,
Vice Media
,
Vice TV Channel
,
Video
,
YouTube