ViacomCBS has renamed itself Paramount Global following a record surge in streaming subscribers led by Paramount+. "We achieved our best quarter ever in streaming subscription growth — more than doubling our subscriber additions from last quarter with a record 9.4 million additions, expanding our total global streaming subscribers to over 56 million," ViacomCBS CEO Bob Bakish said. Quarterly streaming revenue was up by 48 percent, to $1.32 billion, topping forecasts of $1.27 billion. Streaming subscription revenue was up 84 percent, while streaming ad revenue grew 26 percent in Q4.
Growth was also driven by Pluto TV. "We saw meaningful acceleration in our global Pluto TV MAUs, to reach over 64M and generate over $1 billion in revenue in the year," Bakish continued in the earnings statement. "This sets us up well for 2022, where I'm tremendously excited to continue to build on this powerful momentum — investing in global content, distribution, and market expansion — to further drive scale."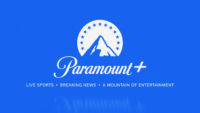 "The media giant — whose properties include Paramount Pictures, CBS, Nickelodeon, MTV and Showtime — said it expects 100 million subscribers for Paramount+ by 2024, up from previous guidance of between 65 million to 75 million at the end of last quarter," according to MarketWatch. "Paramount+ currently has 32.8 million subscribers."
Overall, revenue was up 16 percent to $8 billion in Q4, up from $6.87 billion year-over-year. Operating income for the quarter was more than $2.66 billion, an increase from just under $1.1 billion in Q4 2021. For the 12 months ending December 31, revenue topped $28.58 billion, a 13 percent increase over 2020. Annual operating income grew to about $6.3 billion, up 52 percent.
Of the name change, Bakish and board of directors non-executive chair Shari Redstone wrote in a staff memo reported by Deadline: "An iconic global company deserves an iconic global name — one that reflects the power of our content, one that reflects our role as stewards of a rich heritage and as leaders in the future of entertainment. With this in mind, as we're announcing today at our investor event, ViacomCBS is becoming Paramount Global, or, more simply, Paramount."
The name change comes as "media companies are increasingly shifting their attention from traditional television toward video streaming, which shows more potential for growth," writes The Wall Street Journal. "Walt Disney Co. and AT&T Inc.'s WarnerMedia have reorganized themselves to focus on their streaming services — Disney+, ESPN+ and Hulu for Disney, and HBO Max for WarnerMedia," while Comcast has doubled content spending for Peacock to $3 billion in 2022 as it makes subscriber growth a priority.
Variety reports Paramount expects to increase spending on streaming, or direct-to-consumer content to "more than $6 billion in 2024."
Related:
ViacomCBS's Paramount+ 'Thinks Local' to Go Global with Streaming, Reuters, 2/15/22
Topics:
AT&T
,
Bob Bakish
,
CBS
,
Comcast
,
Disney
,
Disney Plus
,
ESPN Plus
,
HBO Max
,
Hulu
,
Movies
,
MTV
,
Nickelodeon
,
Paramount Global
,
Paramount Pictures
,
Paramount Plus
,
Peacock
,
Pluto TV
,
Shari Redstone
,
Showtime
,
Streaming
,
Subscription
,
TV Shows
,
ViacomCBS
,
Video
,
WarnerMedia