Vevo, launched by Sony Music Entertainment and Universal Music Group in 2009 to sell digital advertising, is going through a rebranding. About 400 million people watch the company's relatively small catalog of 200,000 music videos, but they primarily watch them on YouTube. Vevo wants to change that. Although it already had an app, it's rolling out a brand new one that Vevo hopes will not only capture viewers but keep them there with conversations and social media. The company also plans to roll out an ad-free subscription tier.
Variety says the changes began a little over a year ago, when former BBC/Intel Media executive Erik Huggers took the helm. Reinventing music videos for the 21st century is a challenge, but the company has "significantly built out its product team, which is housed in a massive new office in San Francisco, relaunched its website and launched new apps for mobile and TV devices."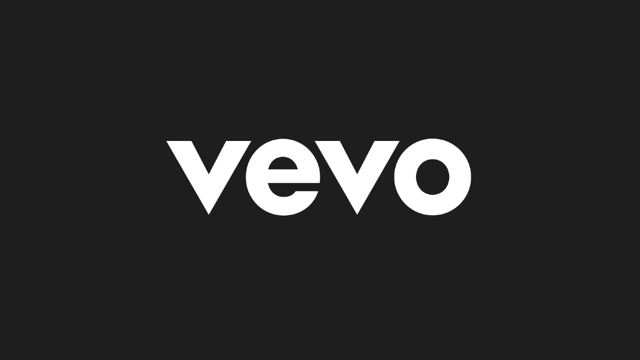 According to The Wall Street Journal, "videos and artists are represented on the new app by 15-second looping video clips instead of static images," and several curators create personalized recommendations. The goal, says Huggers, is to turn Vevo "into a cool, artist-focused lifestyle brand that young fans might sport on their T-shirts," by bringing users to the app and connecting them "with artists, tastemakers and like-minded fans."
In addition to the regular ad-supported viewing option, Vevo will launch an ad-free, paid tier, with a "likely price below $10 a month." WSJ notes that the fee for Vevo's 200,000-video catalog compares with similarly priced services for Spotify and Apple Music, which offer "tens of millions of songs." But what Vevo has that makes it unique is its number of music videos, which only competes with YouTube's offerings.
Variety reports that, in rebuilding its brand and app, Vevo has drawn from features and practices found on Tinder, Snapchat, Netflix and others. The company also has an "internal team of data scientists," which powers the personalized recommendations. Although Vevo is essentially starting from scratch, Variety says that might be a good thing: "Vevo has no baggage, no assets to protect."
In addition to curators, the new Vevo will feature three hosts who will appear in original content such as interviews and artists portraits. WSJ adds that, "in the months ahead, Vevo plans to let users comment during any point in a video, sharing their time-stamped notes on their own profile pages." "There's so much value that can be created around comments," says Vevo executive Mark Hall.
According to Variety, Hall also notes that the company's end game is "to make anyone a curator." He adds that the company will "build out profiles and allow users to connect more directly with each other to turn Vevo into a social music platform"
Topics:
Ad-Free
,
App
,
Apple Music
,
BBC Intel Media
,
Curator
,
Digital Advertising
,
Erik Huggers
,
Internet
,
Mark Hall
,
Mobile
,
Music
,
Music Videos
,
Netflix
,
Personalized Playlist
,
Rebranding
,
San Francisco
,
Snapchat
,
Social Media
,
Sony Music Entertainment
,
Spotify
,
Streaming
,
Subscription Tiers
,
Tinder
,
Universal Music Group
,
Vevo
,
Video
,
YouTube