In December 2015, Verizon stated it was interested in acquiring all or some of Yahoo, which has been struggling for years with leadership changes and an inability to successfully exploit rising trends such as mobile. Now, Verizon has gone a step farther and given Tim Armstrong, chief executive of its AOL unit, the mandate to lead discussions with Yahoo about the potential for acquisition. Armstrong, a former Google sales executive, has known Yahoo chief executive Marissa Mayer, also a former Google executive, for years.
Bloomberg notes how the acquisition of Yahoo, with its more than one billion users, would provide Verizon with the user-base it needs "to secure a foothold in video advertising against YouTube and Facebook."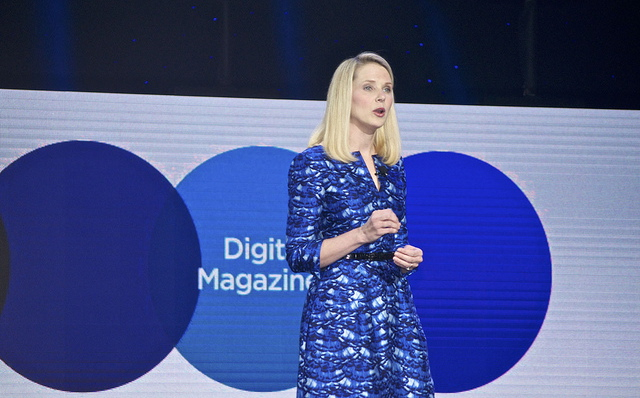 Verizon, which has 112 million wireless subscribers, is currently pushing its mobile streaming service platform Go2. That, combined with AOL's two million users, and Yahoo's global Web traffic for email, finance, sports and video sites, would create the synergies Verizon needs.
An unnamed source revealed to Bloomberg that Armstrong and Mayer talked about merging their two Web portals in 2014 at the Allen & Co. media conference in Sun Valley, Idaho, a year before Verizon acquired AOL. When AOL was independent, Armstrong also began acquisition talks with advertising technology company Millennial Media, and then helped Verizon ink that deal for $250 million.
Armstrong, notes Bloomberg, "serves as a talent scout and dealmaker, helping Verizon develop its mobile video business to compete with Google and Facebook."
Although Yahoo has been moving slowly in making a decision, Verizon chief executive Lowell McAdam notes its board has been acting "very deliberately and very logically." On February 5, on CNBC's "Mad Money," McAdam also stated that, "at the right price I think marrying up some of their assets with AOL under Tim Armstrong's leadership would be a good thing for investors."