Last week, we reported that Verizon would offer users the ability to opt out of the company's mobile ad-targeting program, which tags customers with unique codes to track online activity. The move followed complaints from privacy advocates regarding the use of the alphanumerical customer codes known as "supercookies." Now, three Democratic members of the Senate Committee on Commerce, Science and Transportation are calling for a formal investigation into Verizon's tracking practices of its wireless subscribers.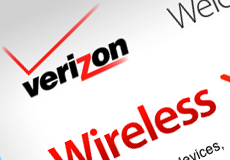 "The senators sent letters on Friday morning to the Federal Trade Commission and the Federal Communications Commission, saying that the tracking technology may violate consumers' privacy and asking regulators to investigate Verizon's practices," reports The New York Times.
"The letters come after a report by Jonathan Mayer, a lawyer and computer science graduate student at Stanford University, who discovered that Turn, a marketing software company, was exploiting Verizon's supercookies to track consumers for its own marketing purposes."
Turn indicated it would suspend use of the code while re-evaluating its use, and the senators wrote to Verizon CEO Lowell C. McAdam requesting specifics (see ETCentric coverage).
"While Verizon allows customers to affirmatively prohibit the sharing of information collected by these supercookies, it does not allow customers to remove the supercookies altogether, doing nothing to stop third parties from exploiting their existence," states the letter.
Verizon responded that customers would have the ability to opt out. However, some lawmakers argue that consumers should have the ability to opt in instead.
In addition, if FCC Chairman Tom Wheeler's proposed rules for net neutrality are adopted, "ad-targeting programs like Verizon's could arguably become illegal, according to Harold Feld, a senior vice president at Public Knowledge, a nonprofit group that focuses on information policy," notes NYT.
Topics:
Ad-Targeting
,
Advertising
,
Code
,
Commerce
,
Cookies
,
FCC
,
FTC
,
Harold Feld
,
Internet
,
Jonathan Mayer
,
Lowell McAdam
,
Marketing
,
Mobile
,
Mobile Ads
,
Net Neutrality
,
Online Activity
,
Privacy
,
Public Knowledge
,
Senate
,
Smartphones
,
Stanford University
,
Subscribers
,
Supercookies
,
Tom Wheeler
,
Tracking
,
Turn
,
Verizon
,
Wireless