Unity has officially released its Muse AI platform for general use in early access. Muse is a suite of AI-powered tools that streamline game development. The Muse package includes Muse Chat to source answers and generate code, Muse Sprite for 2D sprites generation, and Muse Texture, providing 2D and 3D ready textures. Originally announced in July, Muse is now offered at a $30 per month subscription. Also announced at the firm's annual Unite conference was the next major software update, Unity 6, for 2024, and the deployment of Unity Cloud to connect development tools across projects and pipelines.
"Sprite and Texture are powered by a custom-built deep learning model trained entirely on data and images that Unity owns or has licensed," to ensure the datasets "do not contain any people, logos, or recognizable artistic styles," the company says in a news release.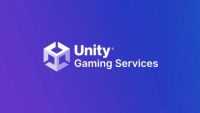 The Muse platform lets developers "source usable code by interacting with a chatbot," that "will also answer any questions you may have about what to do next, as it has complete access to the platform's resource library," Engadget explains, noting that "these types of bots are becoming a key tool in the game designer's arsenal."
A Unity blog post discusses how the tools can be used "to accelerate content creation."
While Unity Muse helps improve developers' workflows by simplifying coding and other shortcuts, Unity Sentis "enables developers to bring complex AI data models into the Unity Runtime to help solve complicated tasks and create new functionality in a game using AI models." Introduced earlier this year in closed beta, Unity Sentis also enters open beta and will be launched in general availability with Unity 6 in 2024.
Muse "will start with texture and sprite generation, and graduate to animation and coding as it matures," writes TechCrunch, noting the company "is joining the rest of the gang in providing generative AI tools for its users, but has been careful (unlike some) to ensure those tools are built on a solidly non-theft-based foundation."
Unity has positioned itself as "the champion of smaller developers who lack the resources to employ a more wide-ranging development platform," according to TechCrunch, adding that "as such, the use of AI tools could be seen as a helpful addition to devs who can't, for instance, afford to spend days making 32 slightly varying wood wall textures in high definition."
Topics:
2D
,
3D
,
Animation
,
Artificial Intelligence
,
Beta
,
Beta Test
,
Chatbot
,
Coding
,
Designer
,
Developer
,
Development
,
Game
,
Gaming
,
Generative AI
,
Library
,
Licensing
,
Muse
,
Muse AI
,
Muse Chat
,
Muse Sprite
,
Muse Texture
,
Unity
,
Unity 6
,
Unity Cloud
,
Unity Runtime
,
Unity Sentis
,
Video Game
,
Workflow