YouTube Music is testing the first in a series of AI-related music experiments. Dream Track for Shorts and the Music AI tools suite were built in collaboration with Google DeepMind's Lyria music model to allow both original and emulative song creation. Dream Track lets users combine text prompts with the selection of a participating artist to create sound for a YouTube Short of up to 30 seconds featuring an AI simulation of the performer's voice. Music AI can generate new music from scratch, change audio from one style or instrument to another or add vocal accompaniments.
Artists such as Charlie Puth, Charli XCX, Demi Lovato, John Legend, Sia and Troye Sivan are initially participating, according to a YouTube blog post. The apps are the first products to spring from YouTube's AI Music Principles and Music AI Incubator, dedicated to the exploration of how generative AI can best support the creative process to responsibly design a suite of music AI tools.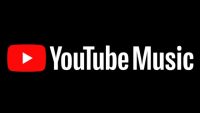 "Currently, Dream Track and YouTube's other early AI music tools are only available to a 'small group of artists and creators,'" Variety writes, noting that YouTube says it is "encouraging 'feedback to inform future products and tools.'"
"At this initial phase, the experiment is designed to help explore how the technology could be used to create deeper connections between artists and creators, and ultimately, their fans," reads the blog post.
The Verge writes that "Google is testing new generative AI features for YouTube that'll let people create music tracks using just a text prompt or a simple hummed tune," adding that the new apps debut as YouTube navigates evolving norms and new copyright practices surrounding AI-generated music while also seeking to protect its relationship with the major labels.
The issue was brought to public prominence when an AI-generated 'Drake' song went viral, disrupting industry streaming and licensing norms earlier this year. YouTube subsequently announced the Incubator agreement with Universal Music to work together to establish AI-generated music ground rules for the platform.
Of Lyria, Google DeepMind writes in blog post that "because music contains huge amounts of information" — individual beats, notes, and often multiple voices, including in harmony, it's much more difficult for AI to emulate than speech.
Related:
Music Publishers Ask Court to Halt AI Company Anthropic's Use of Lyrics, Reuters, 11/17/23
YouTube Shorts Challenges TikTok With Music-Making AI for Creators, Wired, 11/16/23
Topics:
App
,
Artificial Intelligence
,
Charli XCX
,
Charlie Puth
,
Creator
,
DeepMind
,
Demi Lovato
,
Drake
,
Dream Track
,
Generative AI
,
Google
,
Instrument
,
John Legend
,
Lyria
,
Music
,
Music AI
,
SIA
,
Song
,
TikTok
,
Troye Sivan
,
Viral
,
YouTube
,
YouTube Music
,
YouTube Shorts