As part of its ongoing effort to generate more traffic and potential advertising revenue, Twitter is testing new ways of bringing more television content to its platform. Currently, the company is testing a new feature in which links to TV shows appear as Twitter cards in a user's Timeline. The cards' click-through feature provides links to the show, related tweets and accounts that might be relevant to fans of that show. Separately, the company has announced that several updates to TweetDeck will make it faster and more convenient to use.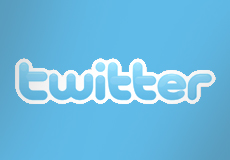 "This wouldn't be the first time that a new window appears at the top of the Timeline," reports TechCrunch. "Occasionally, you may have noticed a box appear at the top of your Timeline or at the top of your page encouraging you, for example, to link up your Twitter and Facebook accounts to cross-post more easily. Like the Trending TV boxes, you can dismiss them by click on the 'X,' but they come back after refreshes."
The test comes as Twitter continues to expand as a second screen companion for television viewers who like to talk about shows they are watching.
Twitter is also "using some of its big-data, analytical muscle along with partnerships to crunch numbers and demonstrate to the media industry that there is a correlation between Twitter and TV," notes TechCrunch. "And it's also building out ways of directly monetizing that with advertising (a very important step for the company as it continues to grow up) and linking up with key media players. A Trending TV box could be just one step in linking up that chain even more."
In related news, Twitter announced on Monday updates to its pro version, TweetDeck, that include a new Tweeting panel to make it easier and faster to tweet, send DMs, and preview images to share.
"Available in Web, Mac, PC and Chrome app versions, TweetDeck shows your timeline, interactions, messages, and top activity among those you follow," explains VentureBeat. "It also allows you to manage multiple accounts, schedule tweets, and manage your lists and favorites, all within customizable columns."
"The new updated TweetDeck will have a dedicated Tweeting panel which will allow you to tweet to multiple accounts simply by selecting an account avatar and typing in your tweet." The update also includes an image preview not available in the standard version of Twitter and autocompletion of hashtags and usernames.
"An interesting update that uses Twitter's link-shortening capabilities will short URLs to 22 characters, but keep the original URL shown, which is useful and friendly," adds VentureBeat. "The full URL will also be shown in TweetDeck, which means you'll always know what you're clicking on."
According to the Twitter Blog, the changes will be rolled out gradually, starting with the Web and Chrome versions. Updates will soon follow for the Windows and Mac apps.