Twitter currently dominates the world of "public" sharing, with numerous celebrities and public figures utilizing the service to interact with fans. Facebook hopes to compete with Twitter in this arena, and is creating an app that would allow celebrities to more readily engage in conversation with their fans from a mobile device. The VIP app, currently being tested by a small group of partners, could help make the relationship between celebrities and their fans more intimate and immediate.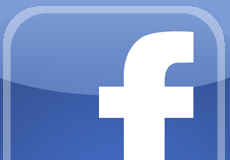 "The project, which is in its early days, is another part of Facebook's push to encourage celebrities to share more stuff on the site. And that's part of Facebook's larger push to compete more directly with Twitter for 'public' sharing," reports AllThingsD.
"If a star pushed out a status update to fans that caused a rather large amount of chatter — like, say, Kobe Bryant's late night torrent of scattered thoughts from a few months ago — the new app would make it easier to see the swirling commentary from fans, and mix it up with them," explains the article.
Facebook has other competition besides Twitter. There are certain apps, such as WhoSay, that allow celebrities to share content across multiple platforms.
Recently, Facebook has released Twitter-esque features such as Hashtags, Embedded Posts and Trending Topics, which shows that the company continues to aim for greater public-facing Facebook activity.