Twitter is testing a new timeline for its mobile app based on location, called "Nearby," which shows users recent tweets that originated in the user's vicinity. The Nearby feature has occasionally appeared on the smartphones of users who allow the service to use their location (users can also opt out of location sharing). Twitter has yet to comment on the feature, which some suggest could be attractive to advertisers, but says it experiments regularly to provide a better user experience.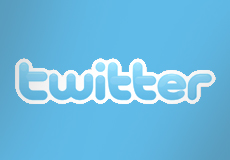 "The apparent test could be part of an effort to prompt more users to share their location," reports The Wall Street Journal. "That would make the network more locally relevant, in the manner of Foursquare. It also would allow Twitter to offer advertisers more precise targeting capabilities."
"The new experiment appears to try to solve the problem that the 'discover' tab and search function have struggled to do: organize the millions of tweets into something digestible and locally relevant for each user," adds WSJ.
The top of the Nearby screen features a map on which a blue dot pulses to indicate the user's location, while the bottom features a timeline of recent nearby tweets, with icons on the map that denote their locations.
"Recent moves by Twitter to change how its blocking feature worked unleashed a monsoon of complaints from users regarding the potential impact to their privacy, and ability to get rid of those users that they found repugnant," notes TechCrunch, further suggesting that the same crowd "would balk at being automatically opted-in to a program such as Nearby."
The post also suggests "that the further Twitter strays into the local space, the more pressure it brings to bear on competitors in that area, such as Foursquare, and perhaps Path. Twitter is a huge player in social, and if it were to throw that heft into local, it could siphon advertising dollars from smaller, less well-funded competitors."
Related Story:
Twitter Reverses Changes to Blocking Feature After Mass Protest, The Los Angeles Times, 12/12/13
Topics:
Advertiser
,
Advertising
,
App
,
Blocking
,
Blue Dot
,
Discover
,
Experiment
,
Feature
,
Foursquare
,
Local
,
Location
,
Map
,
Marketing
,
Message
,
Microblog
,
Mobile
,
Network
,
Path
,
Phone
,
Privacy
,
Pulse
,
Revenue
,
Search
,
Share
,
Sharing
,
Smartphone
,
Social
,
Social Media
,
Tab
,
Target
,
Test
,
Timeline
,
Tweet
,
Twitter