Twitter is expanding its online shopping initiatives with features including "Product Drops," which allow e-commerce merchants to tease upcoming availabilities. "People come to Twitter to talk about products and product drops every day. And merchants have long been dropping products on Twitter without any native product support," Twitter explained. Product Drops connects the two. Participating merchants can add a "Remind Me" button on upcoming product tweets. Users who tap it receive in-app notifications around the drop that connects to a "shop on website" button, while clicking the tweet itself opens a product page with pricing and details.
For now, Product Drops is a test available only to "shoppers in the U.S. who use Twitter in English on iOS devices," Twitter explained in a blog post that lists @Dior, @Fossil, @HomeDepot, @LEGO_Group and menswear boutique @unionlosangeles as participating brands.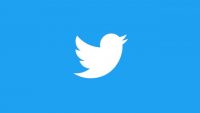 "Because this new functionality is contained within a tweet, Twitter users can interact with it as they would any other Twitter post — by Liking the tweet, retweeting, quote tweeting, sharing the tweet via DM (direct message) or text, or bookmarking it for easy access later on," writes TechCrunch, comparing the approach to that of competitor TikTok, "where in-app shopping features ultimately link out to the retailer's website for the final checkout — the social app is just serving as the top of the funnel, not trying to manage the end-to-end purchase flow."
Conversely, Meta Platforms aims "to power more of the shopping transactions inside its own app where users complete the checkout using Facebook Pay (now rebranded as Meta Pay)," TechCrunch says.
Meta's Instagram platform is already deeply involved in new product previews for brands and has been letting customers set up reminders, with an entire tab dedicated to shopping," reports The Verge, explaining Twitter's test adds "a clickable hashtag related to the drop on the product preview page, so shoppers can find tweets about the release."
Product Drop is meant to capitalize on building "hype for limited edition or particularly in-demand products," according to Engadget, which calls Twitter "pretty late to bring e-commerce features into its app," while noting the company has been experimenting with livestream shopping letting retailers create in-app storefronts.
Twitter product manager Justin Hoang tells TechCrunch that "when a brand you love is launching something, you want to be first in line to grab that hot new thing before it's gone. Product Drops is designed with this in mind."
Topics:
App
,
Brand
,
Digital Storefronts
,
Dior
,
E-Commerce
,
Facebook Pay
,
Fossil
,
Home Depot
,
Instagram
,
iOS
,
Justin Hoang
,
LEGO Group
,
Live Streaming
,
Marketing
,
Merchant
,
Meta Pay
,
Notifications
,
Online Shopping
,
Product Drops
,
Remind Me
,
Retail
,
Social Media
,
TikTok
,
Twitter
,
Union Los Angeles
,
Websites